So it seem like the only really active Record Label in Cameroon that is releasing regularly is Steven's Music Entertainment aka SME! Why do we say this? Well because all we've been seeing since September  2017 are regular releases of songs from any one of their artists! Right now, we can't get enough of Shura with her hit single Allez Dire and I hear there is still more to come by their other artists! So for now lets see whats up with Boy TAG who will  be releasing a brand new single and his first song in 2018 "Talla"! 
Related News: Wizkid And Davido's New "Best Friends Forever" Status Sends Shockwaves To Their Fans And What Jovi And Stanley Enow Can Learn From This!
Talla is reminiscent of what has become a signature sound and delivery for Boy TAG yet different in its arrangements and message. His first single in 2018, "Talla" follows the successful releases of "Mignoncite", "Njoka" and "Sauvagerie" which were instrumental in making Boy TAG a household name in the Kamer urban scene.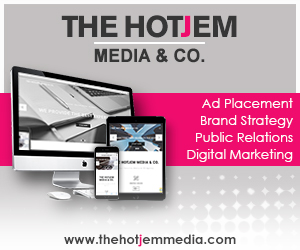 For Boy TAG, there is more to music than just rhythms, rhymes and beats; it's a tool to tell stories and connect to the past while looking into the future. To pass on his message in "Talla", he tabs on the legendary Tala A. Marie and samples his biggest hit "Bend Skin" to create a track that is sure to be a hit. The Track will be released on Thursday Feb 1 2018 and both Video and audio will be available on all Steven's Music Digital and video outlets. 
Related News: This Is Why We Think Drake Really Had Stephen Curry And Kevin Durant's Numbers Tattooed On His Arm
Of his journey so far Boy TAG says, "It's been inspiring to work with talented individuals in the industry and to leverage my everyday life to make music that uplifts and bring joy to people. My childhood memories of this song drove me to tell a story about survival. I also wanted to reinvent this classic and make it relevant to today's youth. I hope they will go and listen to the original after hearing this track"
Get more information on Boy TAG at: Facebook: BoyTAG| Twitter/ Instagram/Snapchat: @BoyTAGOfficial
For booking, interviews, or promo copies of "TALLA", please contact Noela Njie or Pearl Louma at info.stevensme@gmail.com or at info@stevensme.com
---

Follow us:
Twitter: @thehotjem
Facebook: @thehotjem
Instagram: @thehotjem
---
<!-comments-button-->