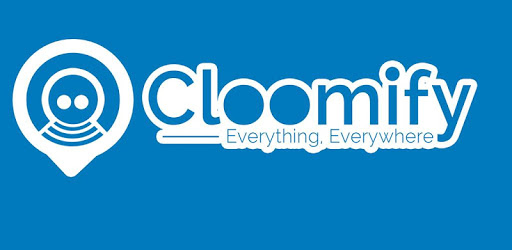 Samuel Aymard Bamal, the CEO & Co-Founder at GeoSmarts and the Founder OF a geolocalization application made in Cameroon and spreading to the world.
GeoSmarts is a Cameroonian startup born in December 2014, which bet to show you the African continent in another light. Using the most advanced geolocation techniques available, its aim is to provide solutions adapted to the African continent to facilitate the lives of the people residing there. The first product on the market is called Cloomify, a mobile application that aims to give you information on the location of places and businesses in African cities and – amazingly, works with or without internet connection!
A described on Cloomify's Google Play store page:
"Cloomify is an ultimate city guide, in your pocket where you can find the best places to eat, drink, shop, or visit in any city in the world, and access over million short reviews from people all over the world. Traveling or looking to discover new places nearby? Get the free Android app today.
• Tell Cloomify what you like to do or get and the app get to know you.
• Search for the best restaurants, coffee, nightlife, shops, and much more.
• Read short reviews and never miss out on the best thing to order or experience. It's amazing.
• Save places you want to go, so you never forget about why you choose them.
Cloomify takes a lot of the work out of finding the right thing for the right moment.
Here's how It Works:
Tell Cloomify what you want, be specific, like "good restaurant" or "awesome fast-foods" or more general, like "places to rest" or "romantic areas." Every search is tailored to your tastes, your past ratings, and picks from friends and people all over the world, your world.
We know that you need to go where good people are & you need to know what kinds of people go somewhere. Use Cloomifytoday and access to another stage of happiness. Find awesome places & meet incredible people, everywhere you are. You deserve the best it's why we are here! For you. Your travels and your movements have never been more pleasant and relaxed. You will master entire towns as if you were born and you can go where you want, without stress of locating places. It's your ultimate city guide, for every city around the world."
 For the insurer, claims management is complex because it has to both control the cost of the claim while increasing customer satisfaction.
In order to provide an optimum quality of service to an insured person who suffers a loss (damage to home, fire, theft, flooding, storms, etc.), insurers need to locate the buildings (or dwelling) In order to promptly appoint an expert to assess the insured losses.
After a major disaster, the location of insured persons on the ground can prove to be laborious especially if remarkable monuments are destroyed. Claims management services that use ShoOwer can assess the impact of a disaster on their policyholders, and may eventually accelerate their actions when needed. Equipped with ShoOwer, field experts can effectively locate customers and collect important details needed to process claims. This brings a clear improvement in customer service, faster and more precise, able to provide decision support tools and to propose a more responsive intervention process.
Identifying potential demands, assigning workload, and optimizing interventions are tasks that can be performed using ShoOwer.
Lets say you  have a courier company and you realize the rapid delivery in urban environment for your clients. This increasingly developing activity requires a good organization to respond effectively to multiple demands. Geolocation is the key to managing this race-on-demand business. Knowing where the couriers are in real time is essential in order to make the right decisions at the right time. The benefits are many, including real-time validation of deliveries telling you the exact time and place of delivery, avoiding the calls Telephones. With ShoOwer Premium, you can finally know the status of the courier on the system step by step (race X or Y, return depot, pause, end of service, etc.) and have a proximity alert near the place of Delivery (this feature can ensure you have a competitive advantage over your colleagues. For more information about this solution, Contact:
+237 691496334
---

Follow us:
Twitter: @thehotjem
Facebook: @thehotjem
Instagram: @thehotjem
---
<!-comments-button-->