Hi everyone. Thank you for stopping by for another edition of STREET @FRICANA "Where everything is African". My love for African print material aka Ankara has led me to discover new designers from from Cameroon that I never knew we had!  One of them being Jessica Kedia – the Creator of and Designer for "All Things Wrapper" (ATW) – a fashion line made of African Print material or as it is called in Cameroon "Wrapper"  material. Check out  my  interview with Jessica below! 
THJ: Hi Jessica! I am glad to have you featured on THEHOTJEM.COM! I recently discovered your "All Things Wrapper" (ATW) brand earlier this year on Facebook and immediately saw the talent behind it.  Can you give us a little background about ATW and when you started ATW?
ATW: I need to say I am delighted to be on your blog. Now, this might sound funny but I'm not exactly sure when ATW came up. Most people do not know this but I renamed the brand. I started off as "WRAP-ART" (Wrapper Art). I made my first products in February 2013. Back then, I was really still in a learning phase.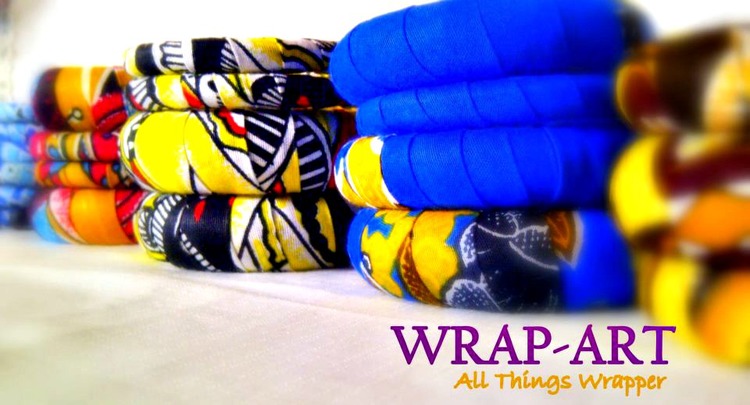 THJ: There are many people reading this who may or may not know what 'Wrapper' is.  Can you please tell us what 'Wrapper' is?
ATW: 'Wrapper' is just a type of fabric. Different people have different ways of referring to it. In Nigeria it's called Ankara, in Ghana –Kente and I believe African print is how many others refer to it. Wrapper is everywhere in Cameroon and it's been around even before I was born.
THJ: What made you come up with this concept of using "Wrapper" as your signature?
ATW: Hmmm. I'm not sure how to respond to this. I didn't decide to use it as my signature. It's the other way round- Wrapper made me design. I had never designed a thing in my life till I started making accessories. I usually don't see myself as a designer… It has been a learning process for me and I believe I'm just getting started.
THJ: What products constitutes the ATW brand – bags, jewelry/accessories, clothes or all?
ATW: I started off with bangles and all kinds of earrings. Now, I also do necklaces, clutches and bags. I have so many other things I wish to put out but I'm working on not letting the creative side overshadow the business I'm working on building. I just worked finished work on my very first collection and I am really excited about it.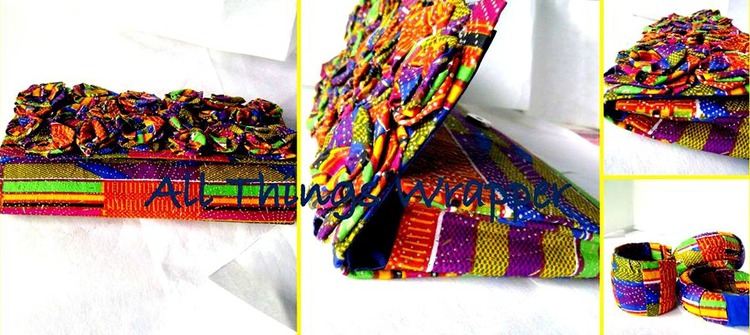 THJ:  Where are you currently based and/or located and is ATW a one man business or do you have partners?
ATW: I am currently in Douala, Cameroon and yes, it is a one woman show. I have of course partnered with others on particular projects and I do get a lot of help from people around me but as of right now, i have no partners.
THJ: There are many other African designers (including other Cameroonian designers) out there who also utilize African print material for their fashion line such as Eloli and OZI by Anyi Asonganyi to name a few . What makes your product stand out from theirs?
ATW: There are a lot of designers using African print. It is almost like an epidemic and it is also truly amazing. In using African print, we are all celebrating Africa each in our own unique way.
There are a variety of products I make. Some of them are quite common, like the bangles. However, I have also created some really unique pieces. What makes them stand out? They are unlike anything else I've seen in African print and these easily stand out when styled. Most people say "woooow" when they 'meet' my pieces. 🙂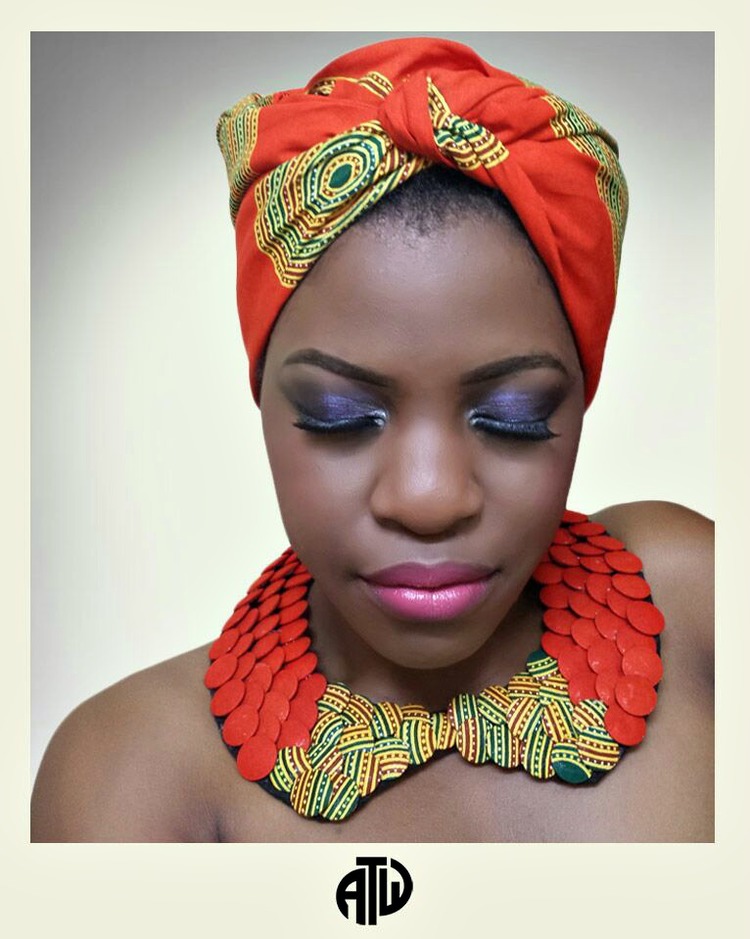 THJ: I am sure your African culture and background has influenced your designs in many ways. Where do you derive most of inspiration for your designs?
ATW: I'm proudly African and I love colors. This is something that Wrapper easily provides; a variety of colors and textures. The color and pattern of the fabric is usually my inspiration. The accessories I use like beads or pearls also contribute to what my pieces end up looking like.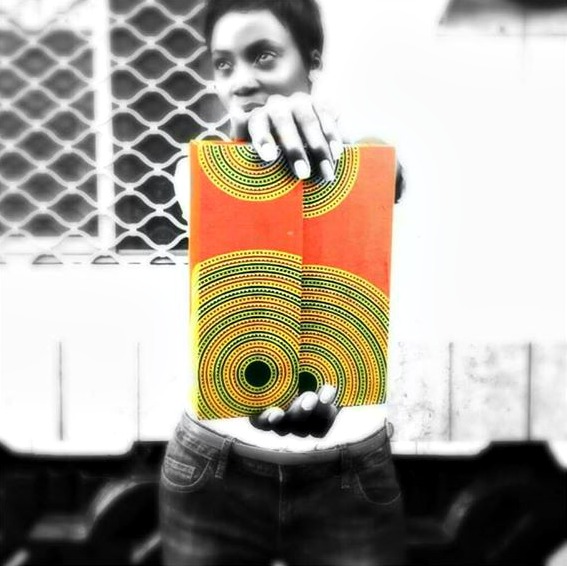 THJ: Tell us one or two things you did for ATW in the last year that you are proud of and that was a major milestone for you.
ATW: One word comes to mind. Buttons. This year, my love for fabric buttons evolved and as this happened, I learnt to use them in a creative way. It has been the cornerstone of this year's ATW products and is the subject of my new collection.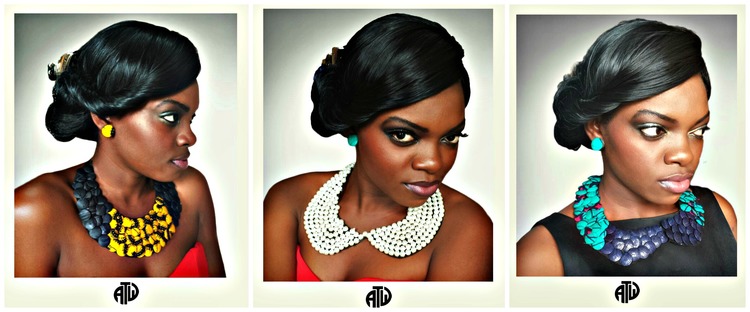 ATW: Secondly, I've grown as a business person. I'm not just talking about accounting and calculating profits. I worked on and am still working on branding, business goals and attaining set objectives. I'm sure every designer would agree that creating, producing, marketing AND selling can be overwhelming. Getting a grip on all this has helped ATW move from a hobby to an actual budding business.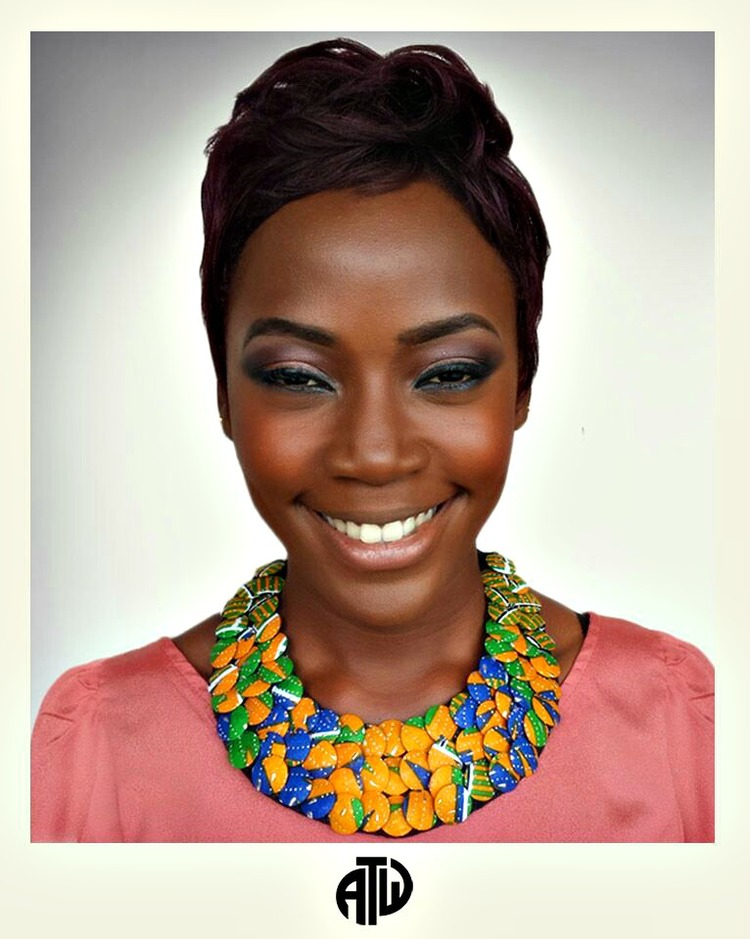 THJ: You can say that again…doing all that can be very overwhelming so I give it up to you!
I always ask this question… Name two African designers (who use African print as part of their designs) that you admire and would like to work with someday?
ATW: This is a tough one. There are a lot of fabulous designers. Off the top of my head, I'll say Korto Momolu and Jewel by Lisa.
THJ: In three words, how would you describe ATW as a brand and what can we expect in the the New Year (2015) from you?
ATW: Three words. That IS tough. I'll have to say Versatile, Elegant and Bold. ATW Accessories make a statement, can easily be styled into any look – casual or formal and it can be high end as well.
I have a lot of stuff I'm working. All I'm going to say is come 2015, I'm going to be paying a lot of attention to the men – in terms of accessories.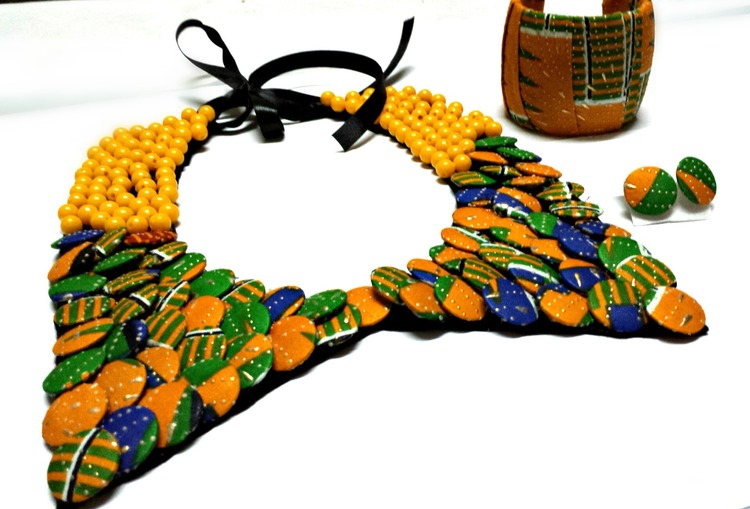 THJ: Where do you sell your products and how can people buy your stuff?
ATW: For now, I sell my products mostly through my Facebook Page (also called 'All Things Wrapper'). If anyone needs to place an order, all they have to do is call me, email or send me private message on Facebook.
THJ: Jessica, I can see that you have it all planned out when it comes to All Things Wrapper and that 2015 looks very promising for you. I looking forward to seeing some more of your designs very soon! Thank you very much for doing this interview and I wish you all the best and a Happy Holiday in advance.
Contact All Things Wrapper: 
Facebook: allthingswrapper| Instagram: allthingswrapper|  Email: allthingswrapper@gmail.com
Business Phone:
+
237 73325504 or 
+237 96633045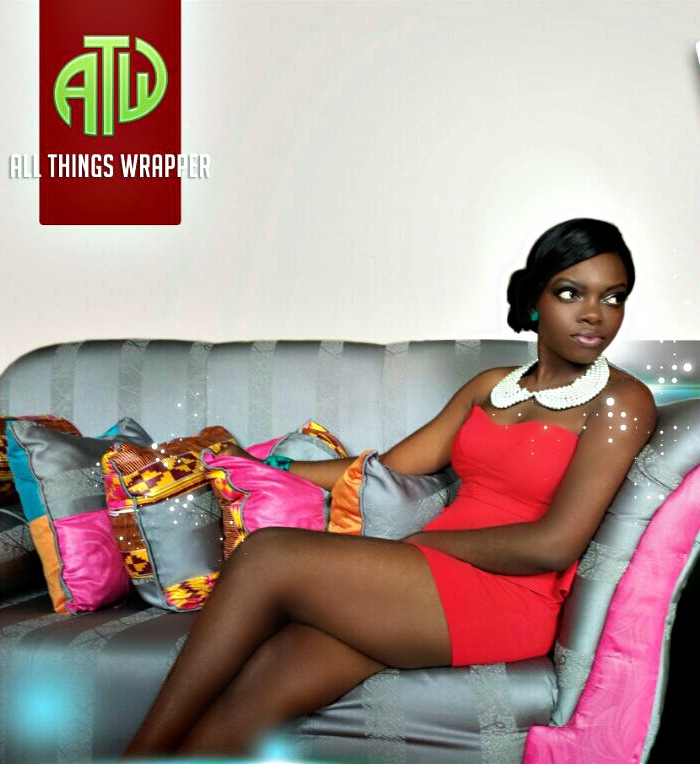 ---

Follow us:
Twitter: @thehotjem
Facebook: @thehotjem
Instagram: @thehotjem
---
<!-comments-button-->