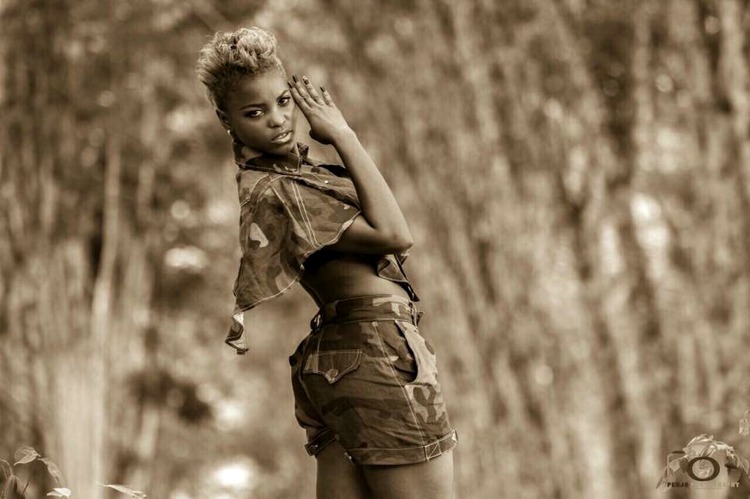 Hello Jemnites! STREET @FRICANA has been buzzing with the hottest African music and artists! One of those is a Cameroonian artist- Daphne  who came to stardom in last year with her hit single Rastaferi! I am here with another exclusive interiew from our top Cameroonian Afro-pop/Reggae singer…the beautiful Daphne.
THJ: Hello Daphne and thanks for taking a brief moment to talk to me before your new single comes out.
Daphne: Hello, I am very excited about the new single and happy to talk to you about it!
THJ: "Gunshot"… that's a powerful title. What is Gunshot about?
Daphne: Gunshot is a cry to the Music industry; artists, fans, promoters and investors. Our industry is young and growing but the artists seem to be in the spotlight with everyone taking shots at them while they try to bring awareness to our culture and our country. It also addresses subtly the ongoing violence across Africa and in the Northern part of Cameroon especially.

THJ: I am very exicted and also looking forward to listening to the track and seeing how you handle such a delicate issue.
Daphne: A delicate issue it is,  but one I feel needs to be addressed. I think we grow better as a community of artists when we support each other and encourage each other and at the same time it applies to a nation of people.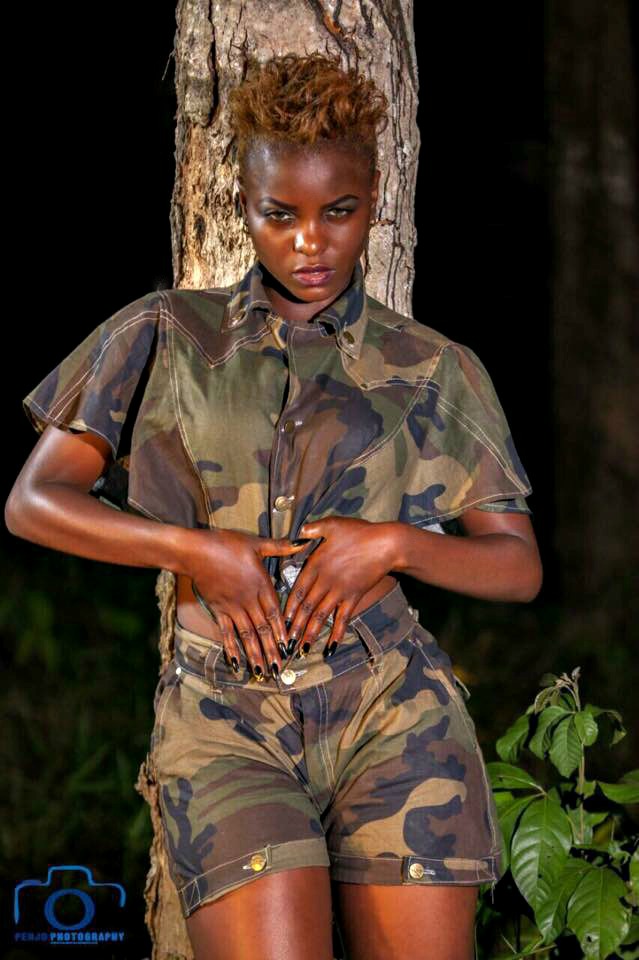 THJ: So the video teaser for the premiere has gotten a lot of people talking… WOW! Any give aways as to what to expect?
Daphne: This was a very exciting video to shoot. I pushed myself hard, the locations were great and I especially like the outfits. These all came together to produce what I think will be a video that people will like to watch. It complements the song… The choreography is crazy and you have to watch it… as there are a lot of surprises for everyone.
THJ: I have to ask, that swim suit in the teaser is HOT! What made you wear that for the teaser…???
Daphne: I designed it myself and I  am glad it came out as I envisioned it. I actually chose a lot of my wardrobe for this shoot and I am sure a lot of people will like it.

THJ: So when does the video come out?
Daphne: The Video will premier on Jambo Show with President Tchop Tchop on Canal 2 International on Sunday May 3rd, 2015 at 1:30pm Cameroon time. If you have a smartphone, download the Canal 2 International App to watch the premiere live. I will share more details on my Facebook page on how fans can watch the premiere.
THJ: Daphne… I can't tell you enough how much I am anticipating your video "Gunshot" and I am sure there will be a lot of talking and buzz around it. Thanks again for taking this time to talk to me about your new song and as always The HotJem crew wishes you the best!
Daphne: I should thank you for giving me this opportunity to talk to you about "Gunshot". Lets stay United: No Gunshots.
You can follow Daphne and her music at: Facebook: Daphne E.N. and Website.
So there you go! The beautiful Daphne is still going strong and I know this video will be Gunshots to your heart! 🙂
---

Follow us:
Twitter: @thehotjem
Facebook: @thehotjem
Instagram: @thehotjem
---
<!-comments-button-->