If you're reading this right now, then you like many others are curious to know why we love PoiseSocial. For those of you who don't know what it is, PoiseSocial is a "Cameroonian opinion magazine that covers music, fashion, lifestyle, and other art forms exploring how they shape contemporary culture." It was founded and created by Tino Foy, a Music Producer and Writer based in Cameroon. So in a nutshell PoiseSocial is Everything Culture!
Here are four reason's why we love PoiseSocial:
1) PoiseSocial is a magazine on Everything Culture. Therefore, you can expect to see range of topics on today's culture (and 'pop' culture) and more. Through PoiseSocial, Tino Foy is quite blunt and usually tells you what you wish you could say but couldn't and/or what you don't want to hear because you can't swallow the truth. He basically tell's it like it is! No fakies or sugar-coating.
2) PoiseSocial educates it readers by giving them insight into the issue's happening in the world today with respect to the Cameroonian (and African) culture and what it means for our future. The write-ups make you think outside of the box and as they put it, everything they write "is intended to serve as a learning opportunity for each member of our community".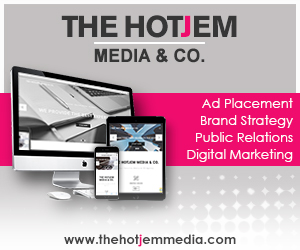 3) PoiseSocial gives you a good analysis through its write-ups on everything from fashion, culture, social issues, technology, music and more in a manner that most Cameroonians haven't seen before. It wakes the mind up and for those who appreciate original content, this will be your new haven. (Thank us later)
4) Since we obviously love PoiseSocial, the feelings are mutual for its Creator – Tino Foy. This guy is someone that people need to watch and look out for. He's a genius in his element (don't ask us what that means)! Just read his write ups and you will "get what we're saying". Oh… and he's cute too! 😋 We love his intellectual mindset and that he's not afraid to venture out and dig out information that might even be disturbing to the average closed minded person and we love how he delivers his content. We believe that PoiseSocial will be around for a long time! Scratch that! We KNOW that PoiseSocial will be around for a looong time so don't miss out on the PoiseSocial movement and visit their Facebook page.
For more on PoiseSocial, visit to their Facebook and Instagram page.
---

Follow us:
Twitter: @thehotjem
Facebook: @thehotjem
Instagram: @thehotjem
---
<!-comments-button-->