Anyone who has had the gruesome task of planning  a wedding knows that it is no joke! It is a day of joy but everything leading up to it is a nightmare! Even for the best wedding planner or the most organized husband and wife to be, there are many mishaps that could happen that can turn your wife into a real BRIDEZILLA or hubby into a GROOMZILLA! But assuming the 'Mrs To Be' is on top of things, there are many ways for the bride to reduce her stress level prior to and on that special day. Here are a few pointers to reduce your wedding stress level.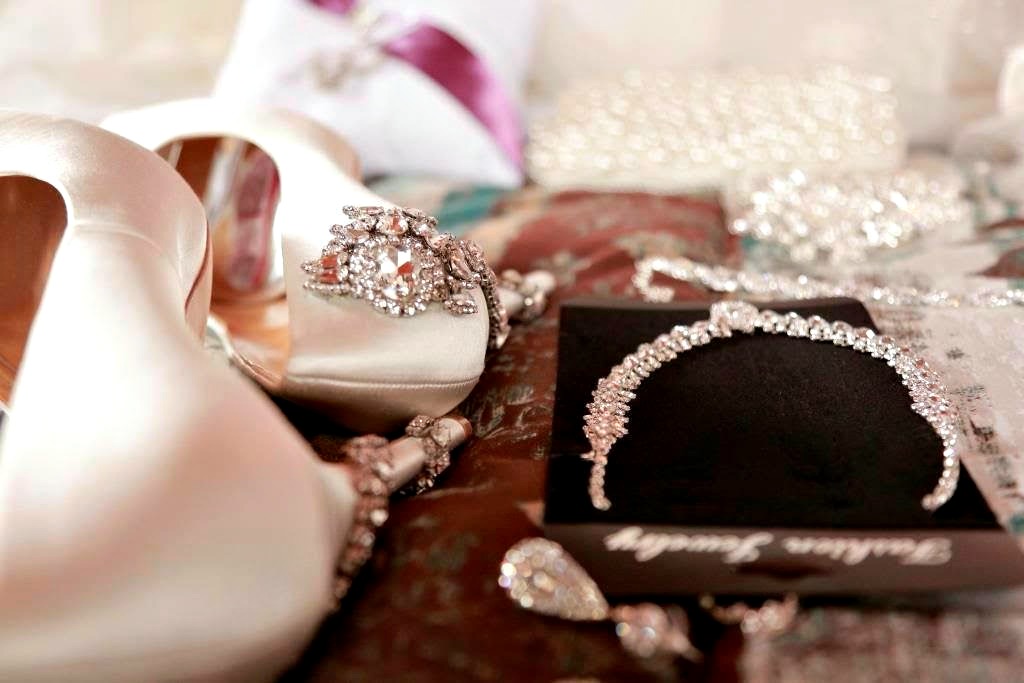 #1. The Wedding Dress. Start looking for your wedding dress and shoes very early on. Do not wait until the last minute to find your special dress as it could take weeks to make alterations if needed. Also, finding your wedding dress early allows you to find the right matching accessories and shoes to go with it (comfortable shoes)! Questions to ask for when looking for the right dress are: Is this my style? Would this be comfortable to wear all day? The weight of the dress (some dresses weigh more than the person wearing it), what color dress do I  want (white, cream etc) and more. It also allows you to gage your weight (for those  who are weight conscious) as you have more than enough time to try it on several times over the course of the months to come.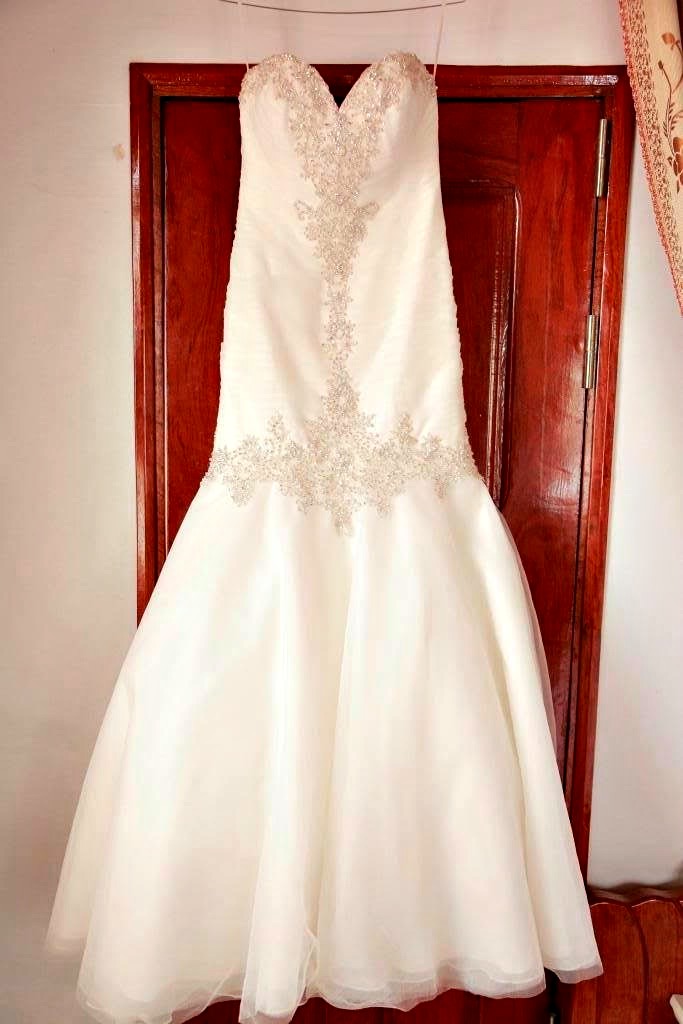 #2. Color Theme. Of course while looking for your dress you should simultaneously be working on your general color theme for the wedding. This will have a huge impact on the decor and the overall look of the venue and it will help your wedding planner (if you have one) to know the types of favors, decorations and other details to look out for and suggest to you. For some great ideas on color themes, check out Pinterest and Instagram, both of which have some amazing pictures to get some amazing ideas from.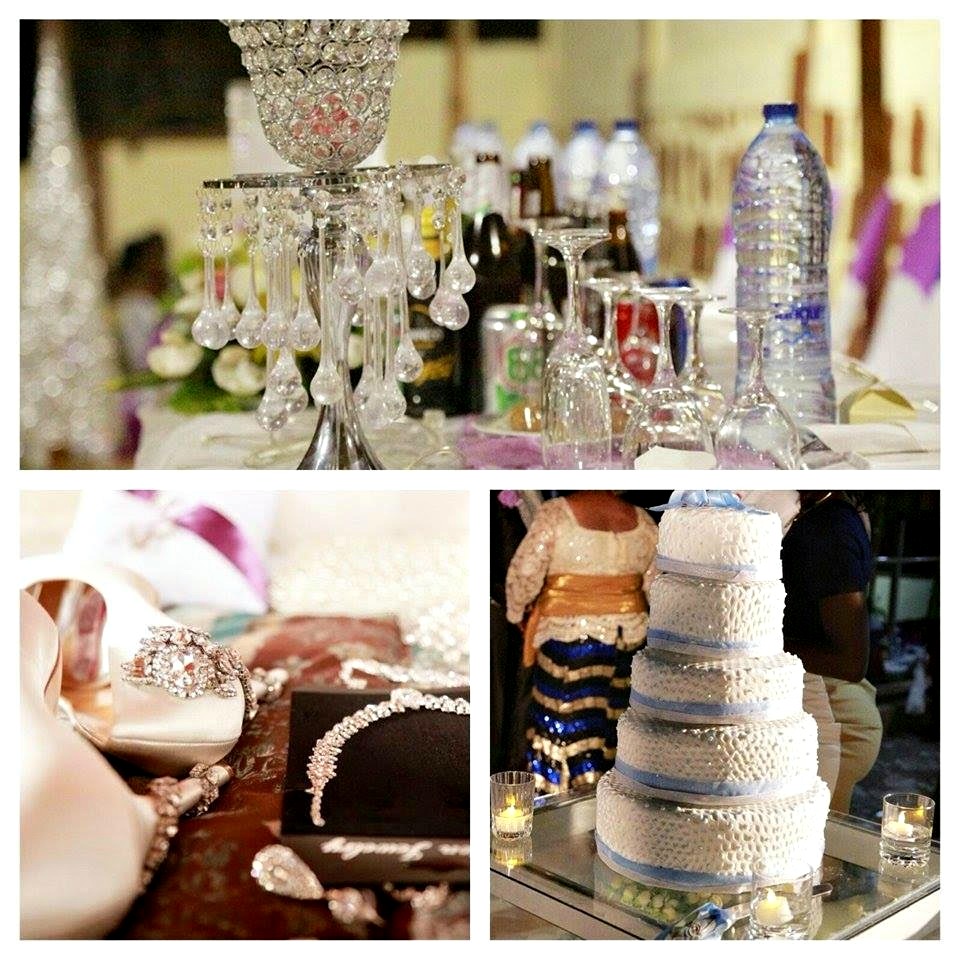 #3. The Cake. Those two words may sound simple but knowing what type of wedding cake you want is unfotunately not as simple! You should start thinking of the type of wedding cake you want atleast 4 months before the wedding  (6 months of more if you are getting married during a heavy holiday season where there are likely to be higher than normal orders for specialty cakes). Your dilemma might be the type of cake you want. Do you want a fruit cake, sponge cake, red velvet, ice cream cake etc? Give yourself enough time to try samples of the different types of cakes so that you can make an informed decision as to who made the best cake in any category you choose for the best price you can afford.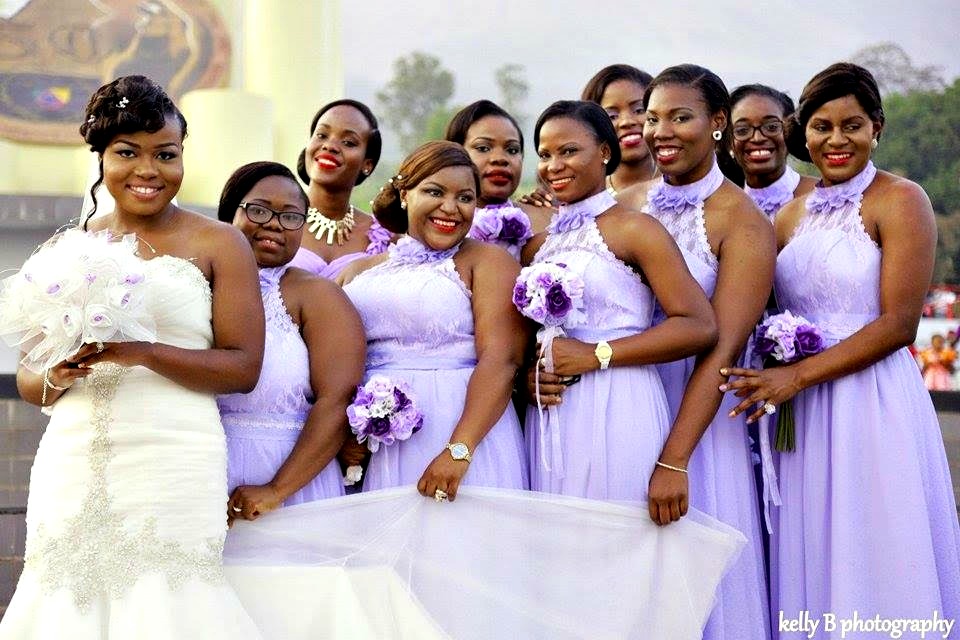 #4. Bridesmaids Dresses. Having an idea of what your wedding dress will look like can also help you to determine the look you want your bridesmaids to have. There is nothing worst than having bridesmaids dresses that does not flow with the overall theme of the wedding. Once you have decided on your wedding dress and know what your bridesmaids will wear (unless you decide that they choose what they want to wear in a color of your choice) then you are good to go. Now all you need is a cool photographer like Kelly Blaise Achu who knows how to not only make you feel like a real Princess but to capture your magical moment. More to come on choosing the right photographer for your wedding day.
---

Follow us:
Twitter: @thehotjem
Facebook: @thehotjem
Instagram: @thehotjem
---
<!-comments-button-->