No the video hasn't been released yet on YouTube. However… it's official! Singer Ambe whom we officially announced as our MAN CRUSH as seen over HERE will be releasing his video for Reste Là on July 17th, 2017 on YouTube! What he didn't announce was the time for the release! We love time because TheHotJem operates in the US, Cameroon and the U.K. so timing is everything for us. I guess this means we will have to be awake from 12:01 AM past midnight Cameroonian time on Monday July 17th to ensure we don't miss out on this Ambe Action if you know what I mean! 😉
In the meantime Ambe has been keeping his fans entertained with some interesting and provocative questions around love and lust that he posted on his Instagram account with the hastag #ResteLa. The questions were: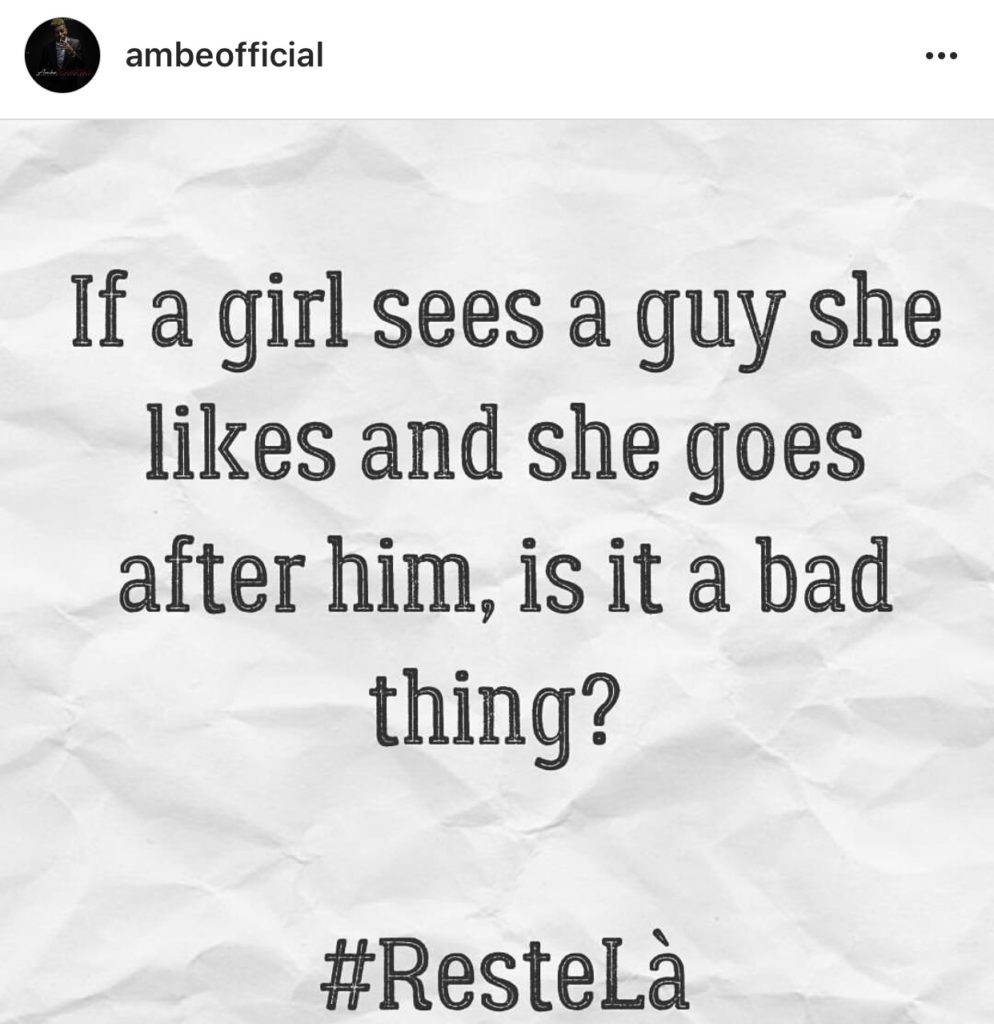 Related News: Did Ambe Change His 'Nude' Album Cover Due To Backlash From Cameroonians?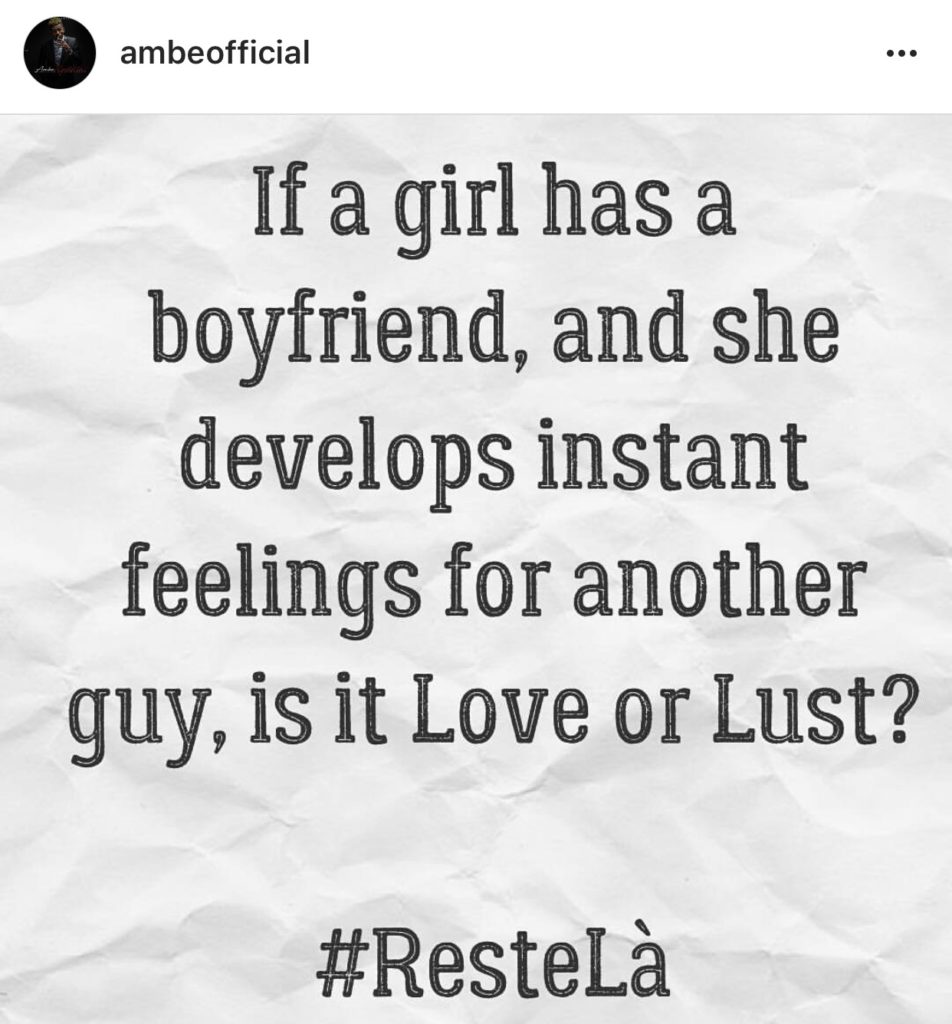 OK Mr. Ambe aka Bafut Pikin… so you want to be intellectually naughty with the ladies by stirring up their minds huh? If this is some sort of mind game, where you are using your  charm to tease them (and you know they will fall for it), then you sure did grab my attention with those questions which only makes me wonder even more… About that smooth looking cocktail drink you have there in your hand… and what should we expect from your new video?? Hmmmm… Let the countdown begin!
Until then… we will also enjoy some Cocktails of our own as well – courtesy of Ambe…
---

Follow us:
Twitter: @thehotjem
Facebook: @thehotjem
Instagram: @thehotjem
---
<!-comments-button-->