Dj Eric Lemessi who seems to be a Music promoter and event organiser based in the US made up a post on Facebook earlier today, pointing out the amount of money foreign Hip Hop artists take for featurings. In the comment section of his post, he threw shade at EMPIRE Company artist – Magasco as seen below: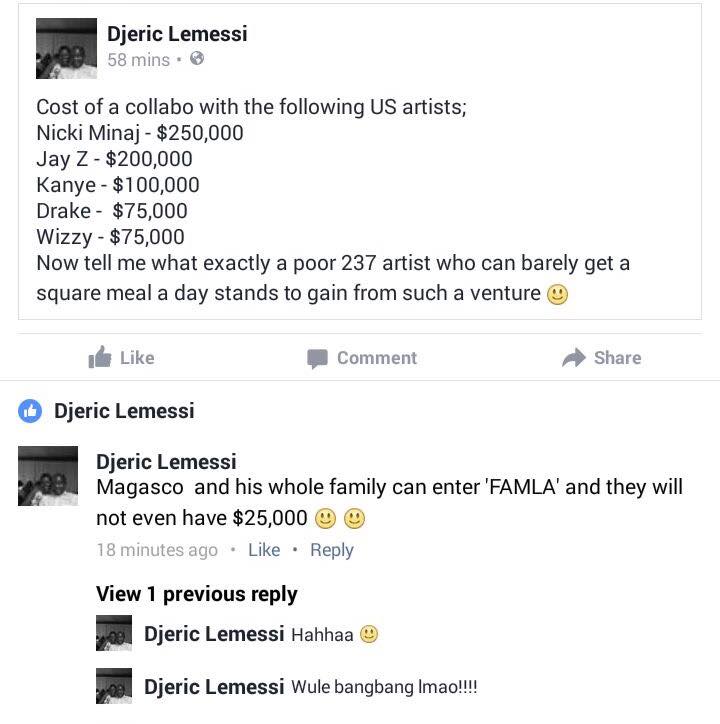 Magasco was fast to respond to him with the words: "I do music for the passion not the MONEY. I am thankful for my Gift of talent which is priceless… Thanks for the encouragement and keeping my name off ur mouth. God bless my hustle "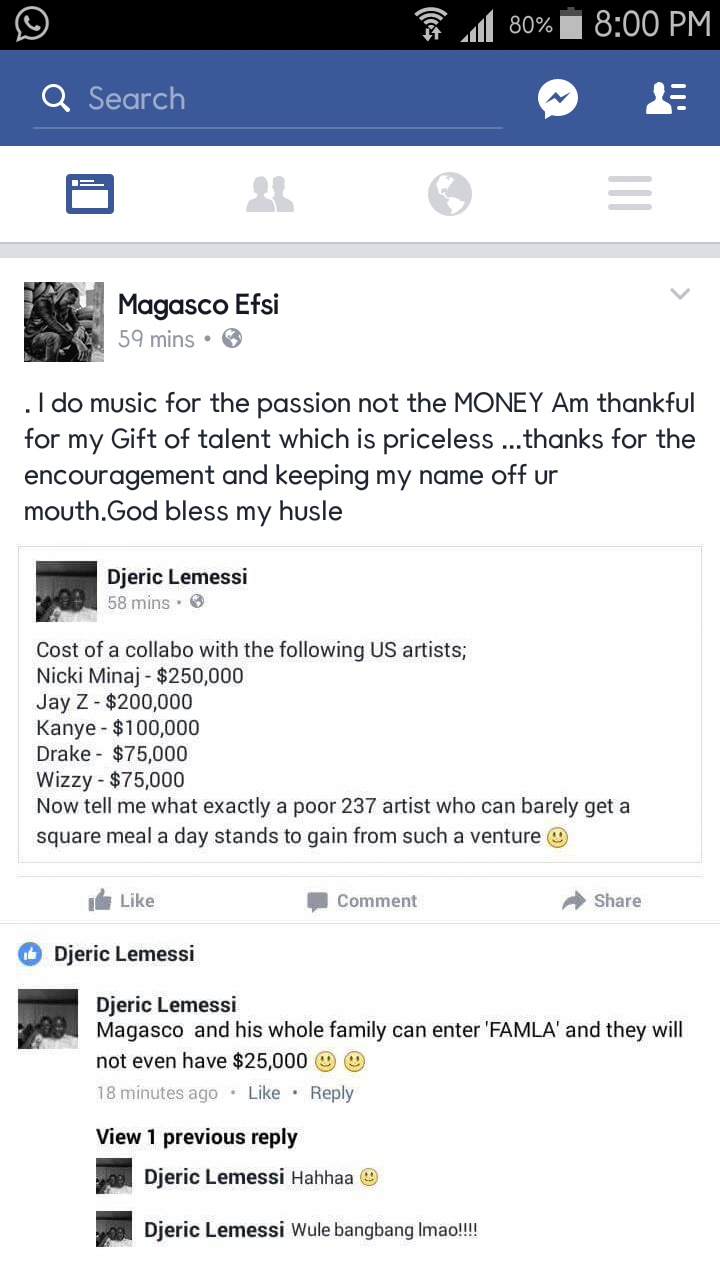 Hmmmmm that shade tho! Magasco's Fans are pissed and are attacking Dj Eric.  What do you think about this whole mess? Was Dj Eric right to attack Magasco?
---

Follow us:
Twitter: thehotjem
Facebook: thehotjem
Instagram: thehotjemblog
---
(c) copyright www.thehotjem.com

<!-comments-button-->