Matilda Neunyi was born in Tiko, July 15th in the early 90's. Presently resides in New town, Limbe where she's spent the better part of her life. Matilda was asked to lead the Choir at the tender age of 12 at Kulu Memorial College. That's how she and many around her knew she had a voice.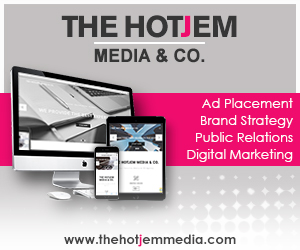 Before obtaining her Advanced Level in 2015, she contested for the College Star World Competition and made it to the finals. She later ventured into the Beauty world where she acquired quite a volume of skills and even owning a Beauty parlor. She stayed loyal to her passion for singing and making Music until October 2017 where she was discovered and officially signed to the incredible record Label, Masango Records.
Related News: Did Blaise B Of Alpha Better Records Throw Shade At Tzy Panchak's Live Performance At Afrimma? You Be The Judge!
She is presently working on her debut Album titled "That Kind Chap" which consists variety of diverse flavors with tracks like Avec Toi, Good Loving and That Kind Chap. The album is set to drop sometime in April 2018. Until then stay tuned for her debut song Avec Toi set to be released on December 16th, 2017 on her YouTube page.
Related News: Is Ambe Secretly Dating The Queen Of Alpha Better Records?
---

Follow us:
Twitter: @thehotjem
Facebook: @thehotjem
Instagram: @thehotjem
---
<!-comments-button-->