This was a photo we originally posted on our INSTAGRAM PAGE last month and we received many private messages from ladies who said they always felt embarrassed when they told their friends that it's hard for them to find goodness bra's that can hold their bigger sized breast. Also, that they were too embarrassed to wear anything that showed them off for fear of being teased or stared at so this was an insecurity to the few I chatted with. I will do a separate post on the best places to buy bras for bustier women soon.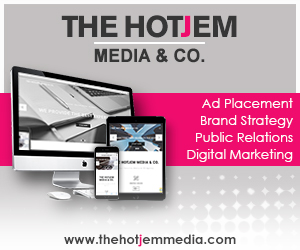 Ladies remember that you're beautiful in all shapes and sizes! Let no one tell you otherwise. Learn to love your body and weeerk it. For the bustier ladies, it is important to find the right bra size that will hold up your breasts firmly. Bustier women have a higher chance of having back problems so make sure you always stand up straight, proud and confident like this beautiful Ghanaian Model, Actress and TV host Meg Faridan aka @ghanababedoll on Instagram! There is a sense of confidence all over her and we thought we should show you how your breasts should look if when you wear a bra that supports you very well even if you are on the bigger side. 😍👙
Related News: Spotlight – Nakitende Esther Shamelessly Flaunts Her Curves In Your Face!
---

Follow us:
Twitter: @thehotjem
Facebook: @thehotjem
Instagram: @thehotjem
---
<!-comments-button-->