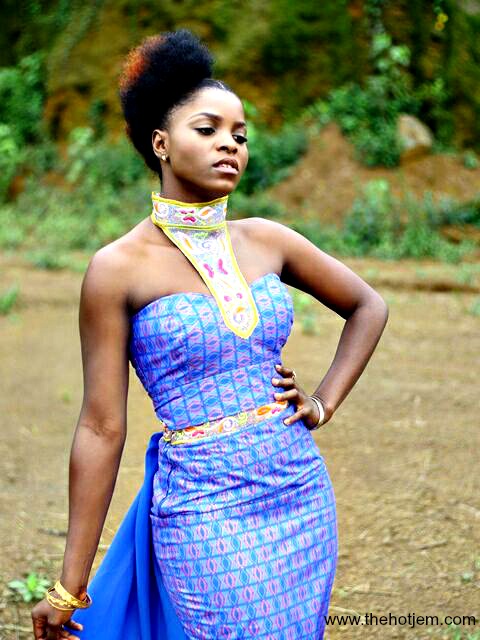 PHOTO: CAMEROONIAN SINGER DAPHNE (COURTESY OF STEVENS MUSIC ENTERTAINMENT – SME)
Hello to all my THJ readers! I'm excited to announce that Cameroon's #1 female artists of the new generation – DAPHNE as seen HERE, HERE , HERE and HERE now has a new song which I know you will all love called Mother's Love which tests her vocal ranges like never before! Here is the official Press Release for Daphne's new song –  Mother's Love.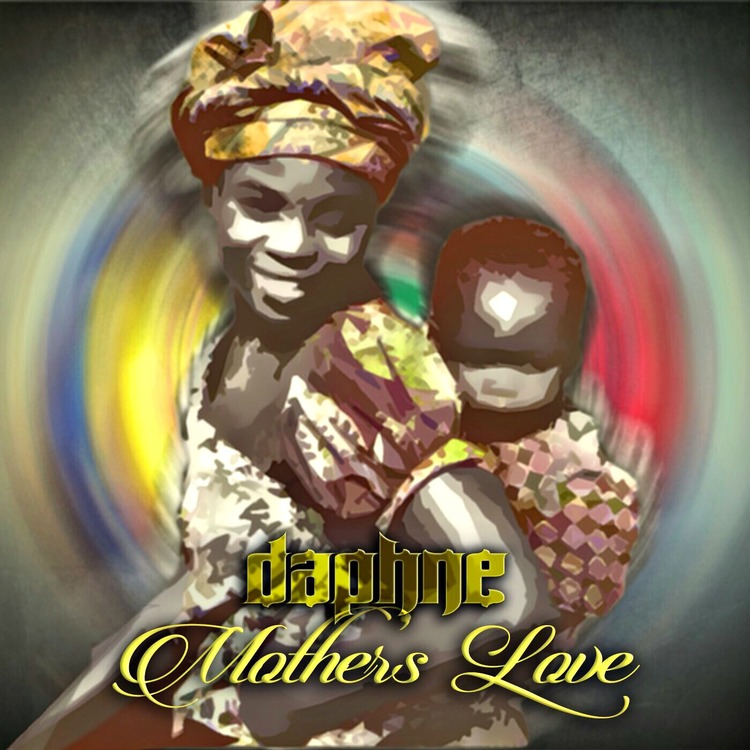 PHOTO: MOTHER'S LOVE OFFICIAL COVER PICTURE (COURTESY OD STEVENS MUSIC ENTERTAINMENT -SME)
PRESS RELEASE (ENGLISH):
A Mother's Love Knows No Bounds
Charlotte, NC, October 21st, 2015 – Stevens Music Entertainment (SME) is pleased to present a new single from Daphne off her forth-coming debut album.
"This song means so much to me. It's with this song that my professional career in music took off. Just like my Mom gave birth to me, this song gave me a career." says Daphne.
After her summer hit record "Gunshot", Daphne is about to reintroduce herself on a new track.This song is different in many ways. It's more Afrocentric. It's mellow, yet has that dance feel to it. The lyrics are simple and continue to show Daphne as one of the best songwriters of her time. She takes an all too common theme and brings it to life on this track."Mother's Love" will resonate with almost everyone.
Mother's Love is an infectiously beautiful song. You will be hooked on first listen. "I reached out to one of the best producers in Cameroon to make this song… PhillBillBeatz!" The No Hits No Records ace producer is the architect of this great sound. He uses a heavy baseline, punchy kicks and great guitar strings that complement Daphne's voice. For the message in the song, the music could not be any better. "PhillBillBeatz in my opinion never fails" Daphne gushed.
"My Mother has been and is one of my biggest inspirations in life. She is my friend and confidante. No one loves me like she does". Daphne.
This song speaks to all the mothers and the children that will always have a shoulder to lean onno matter how old they become. The lyrics are straight forward but Daphne succeeds in putting a lot of emotions into them. Daphne delicately sings in Pidgin, English, French and Bakweri. You probably would not notice it as you get drowned in the powerful messages in the song. A mother's love is so powerful that others may see it as controlling. The lyrics expatiate on this theme:
"I see the way you look me,
The way that you smile at me,
But friend dem di tok say,
Na fear ah di fear you
Elles ne comprennent pas Maman,
Maman tu es bonne,
Tu m'as elevé
Tu m'as fêté, tu m'as fêté, tu m'as fêté,
Dans cette affaireMaman,
Tu n'as pas de camerade…non"
As if to challenge you to come test her mother's love for her, Daphne ends the song by inviting you to "come see my Mami". This song will invite you to relive very fondly all the times you spent with yourMother and to cherish her going forward.
"We shot a video that captures all the elements in the song".
This video aims toshow a different side of Daphne, as the song will proof that Daphne cannot really be boxed into one genre. Daphne continues; "… I am a fan of good music and I hope that this single will appeal to my fans. I also hope that it will send a lot of folks calling their mothersand make them realize that, how much of who they are, is because of the woman they call Mom."
Daphne is currently in the studio finalizing her first album due end of this year. The audio of "Mothers Love" will be released on Friday, October 23rd, 2015 and will be made available on all digital outlets.
"It was fun recording this track, I had a special guest with me in the studio that gave me that Mother's Love on the track. I am looking forward to the fan reaction and to performing the song to you all." she concludes.
Get more details on Daphne at:
Website: www.stevensme.com,  Facebook: www.facebook.com/DaphneSME and Twitter: @Is_Daphne
 Management and booking:
DJ Man-No-Run: 1-310-995-7099 / (USA/ America's),
Linda Galabe: +4917631413514 (Europe/ Asia),
Pearl Louma:+237677309859 (Cameroon/ Africa),
Shan +237677232755 (Cameroon/ Africa)
 PHOTO: SINGER DAPHNE (COURTESY OF STEVENS MUSIC ENTERTAINMENT)
---
PRESS RELEASE (FRANÇAIS):
L'amour d'une mère n'a pas de frontières.
Charlotte, Caroline du Nord, ce 21 Octobre 2015 – Stevens Music Entertainment (SME) est heureux de présenter un nouveau single du prochain album de Daphne.
"Cette chanson signifie beaucoup pour moi. C'est grâce à elle que ma carrière professionnelle d'artiste a décollé. Tout comme ma mère m'a donné naissance, cette chanson m'a donné une carrière." dit Daphne.
Après son single d'été "Gunshot", Daphne est sur le point de se réintroduire sur une nouvelle piste. Cette chanson à plusieurs facettes. Elle est plus Afrocentrique, douce, mais toujours avec un rythme de danse. Les paroles sont simples et continuent de montrer que Daphne est l'un des meilleurs auteurs-compositeurs de son temps. Sur cette piste, elle utilise un thèmecommun mais là redonnentun souffle de vie. "Mother's love " sera apprécierpar tous.
"Mother's Love" est une chanson magnifique. Vous serez accro dès la première écoute. "Je me suis rapprocher de PhillBillBeatz l'un des meilleurs producteurs au Cameroun pour faire cette chanson! "
Le producteur «NO HITS NO RECORDS» est l'architecte de ce merveilleux son. Il a utilisé une base forte, coups percutants et de grandes cordes de guitare qui accompagne la voix de Daphne. Pour le message qu'elleporte, cette chanson  ne pouvait pas être mieux. " A mon avis, PhilBillBeatz ne déçoit jamais " jailli Daphne.
"Ma mère  est  et a toujours été l'une de mes plus grandes inspirations dans ma vie. Elle est mon ami et ma confidente. Personne ne m'aime plusqu'elle  ". Daphne
Cette chanson est consacrée à toutes les mères et  enfants qui auront toujours une épaule pour se pencher peu importe leur âge. Les paroles sont simples, mais Daphné réussià ressortir beaucoup d'émotions. Elle chante délicatement en pidgin, anglais, français et sa langue maternelle « Bakwerei ». Certainement vous serez profondément noyé dans cette mélodie que vous n'allez pas remarquer la variation des langues. L'amour d'une mère est si puissant qu'au point qu'on peut la voir comme envahissant. C'est sur ce thème que dissertent les paroles de cette chanson:
«I see the way you look me,
The way that you smile at me,
But friend dem di toksay,
Na fear ah di fearyou
Elles ne comprennent pas maman,
Maman tu es bonne,
Tu m'as élevé
Tu m'as fêté, tu m'as fêté , tu m'as fêté,
Dans cette affaire Maman,
Tu n'as pas de camarade… non »
Comme si vous mettre au défi de venir gouter à  l'amour que sa mère à pour elle, Daphné termine la chanson en vous invitant à venir voirsa « Maman ». Cette chansonva vous inviter à revivre avec nostalgie tous les moments passés avec votre mère et à chérir son avenir.
"Nous avons tourné une vidéo qui englobe tous les éléments de la chanson".
Cette vidéova démontrer uneautre facette de Daphné et ceci sera  la preuve que Daphné  peut être emballé dans d'autres genres. « … Je suis  fan de la bonne musique et j'espère que ce morceau fera appel à mes fans. Je souhaite aussi qu'elle pousse plusieursgens à se rapprocher de leurs mères et leur faire comprendre qu'ils sont ainsi aujourd'hui à cause de cette femme qu'ils appellent « Maman »…"continua Daphne.
Daphne est actuellement en studio en train de finaliser son premier album qui doit sortir fin de cette année.
La version audiode "Mother's  Love" sera publié ce vendredi 23 Octobre 2015 et sera disponible sur toutes les appareils numériques.
"J'ai enregistré ce morceau avec beaucoup de plaisir, j'avais un invité spécialau studio qui m'a donné cette amour maternelle  sur la piste. Je me réjouis de la réaction qu'aura mes fans suite à cette chanson et je suis impatiente à vous la chanter sur scène.", Conclut-elle.
Obtenez plus de détails sur Daphné:
www.stevensme.com
www.facebook.com/DaphneSME
Twitter @Is_Daphne
Gestion et réservation:
DJ Man-No-Run: 1-310-995-7099 / (Etats-Unis d'Amérique ),
Linda Galabe: +4917631413514 (Europe / Asie),
Perle Louma: +237677309859 (Cameroun / Afrique)
Shan : +237677232755 (Cameroun/Afrique)
---
Don't forget to follow THE HOTJEM
on Facebook at: The HotJem, on Twitter: @theHOTJEM and on Instagram at: THEHOTJEM


(c) copyright www.thehotjem.com

<!-comments-button-->