Hi everyone and Happy New Month! It's July and what better way to start the 2nd half of the year than with something that will make you feel great?! Yes we're back with our Workout Challenges. This time our Editor will be taking part in it (it was her idea to start it in the name of loosing weight)!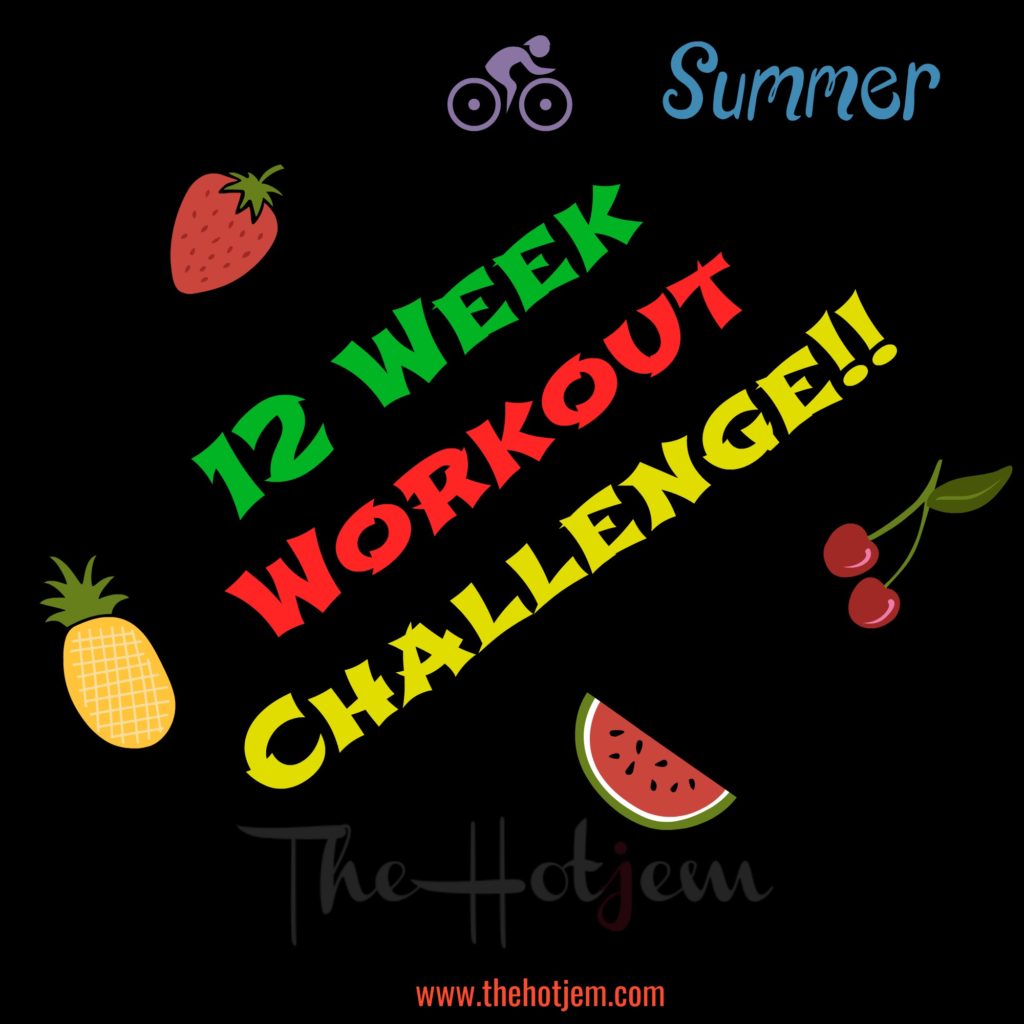 For those of you who dont know, we used to have these Workout Challenges back in 2014 very randomly and had a good number people loved it to the point where they reached out to our Editor and asked to create a private group on Facebook. She continues it in 2015 but didn't share it on the site and instead chose to share it with those she was in the group with. This is why we felt the need to share the workout challenge as she's back again. Before you start this 12 Week challenge please read some of our very helpful Tip's to get you started!
Related News: What's The 411 Workout Challenge!
CHALLENGE RULES: 
Workout 4 times a week for atleast 30 minutes for a total of 64 workouts by the end of Week 12.
You can workout once a day or twice a day at separate times (to count as two workouts) e.g. exercising in the morning and exercising again in the evening of the same day.
Although we prefer that you work out  4X/week minimum, for this challenge as long as you do 64 workouts in 12 weeks, then it will count as successfully completing it! 🙂
Related News: The "Let's Do It" Workout Challenge!
NOTE: We know that life happens and if for some reason you find yourself not being able to exercise 4 times in any given week, don't quit the challenge and do what you can. At the end of the day what matters is that you tried and you are incorporating some level of activity into your life.
REMEMBER TO DRINK LOTS OF WATER AND TAKE IT EASY ON THE JUNK FOOD!!!! 🙂
---

Follow us:
Twitter: @thehotjem
Facebook: @thehotjem
Instagram: @thehotjem
---
<!-comments-button-->