Today on CELLCOM's Twitter page, a picture of the Cameroonian President, HE President Paul Biya and his wife was posted with the words "Happy 23rd Wedding Anniversary"!! Now check out the Presidents swag!! Wow.. now this is the FIRST time I have ever seen him wear a hat and Chantal Biya is glowing. Hmmm… OK  we do have to say 23 years of marriage is  not easy and many dont last that long. So whats the secret to this long lasting marriage of  Polpol and Mama Chantou and what do you think about Polpol's new look?? 🙂
Just an FYI – the President has picked up on the hat wearing trend as he along with many of the top male fashion/style bloggers are in on the hat wearing trend too! Soooo YES Internet is a great thing to have (just sayin' )as you can see the fashion trends right from the luxury of your mobile device… Or Maybe, just MAYBE Mr. President has been following THEHOTJEM.COM as we have talked about this hat wearing trend before as SEEN HERE. You know we bring it to you first so guys… don't say we didnt tell you!!! 🙂
Related News: President Paul Biya May Have Promised To Restore Internet In Anglophone Regions In Cameroon!! Read Full Tweet!!
Yesterday we posted their wedding picture from back in 1994 on our Instagram page as seen below. Click the picture to view the comments and make sure you follow us for our latest posts:
Related News: First Ladies Chantal Biya And Aisha Buhari Are The New Best Friends!!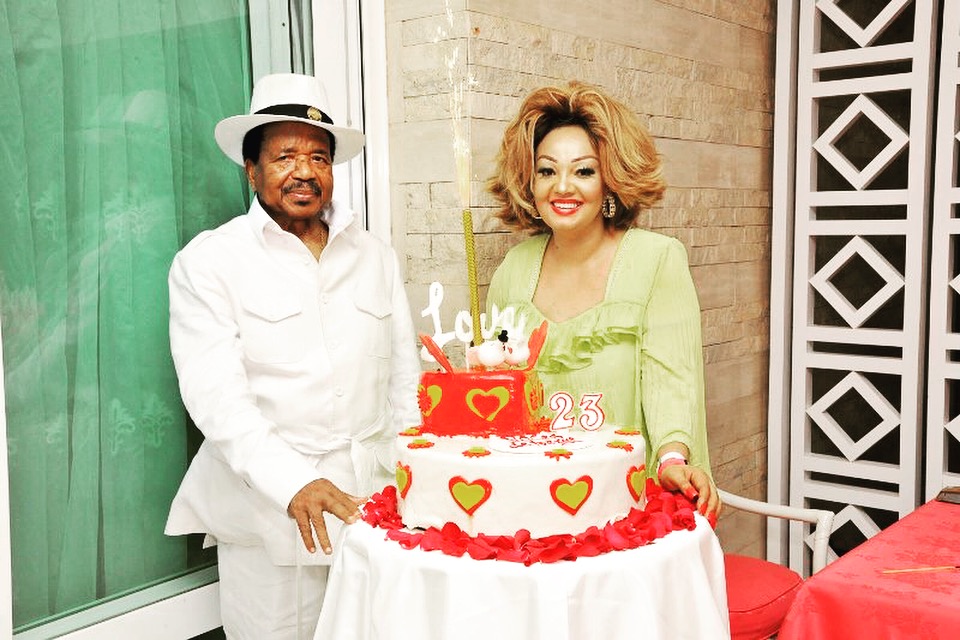 ---

Follow us:
Twitter: @thehotjem
Facebook: @thehotjem
Instagram: @thehotjem
---
<!-comments-button-->