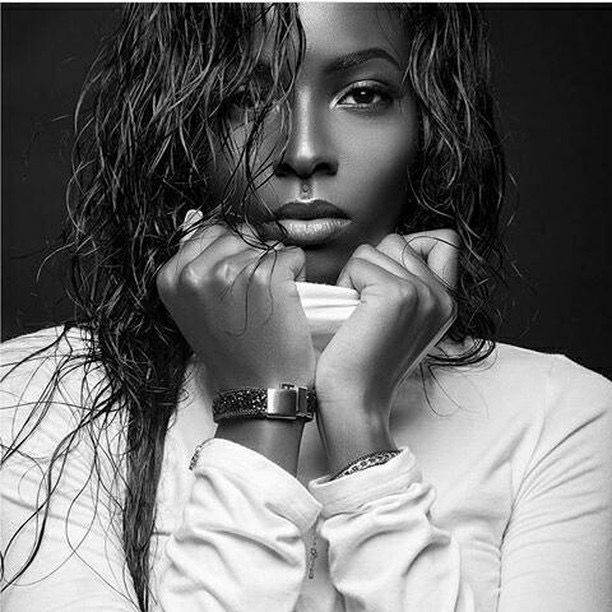 Djin Ayissi is a Cameroonian from the French part of Cameroon. The young up and coming artist spends a lot of his free time sketching and doing artwork inpsired from peoples photographs. His latest drawing   which was released today on July 17th, 2017 first and only to THE HOTJEM (which we posted on our Instagram page and was a hit) prior to him releasing it to the public, was inspired by Michele Ange Minkata who is Miss Cameroon 2016.
Related News: Cameroonian Artist Ndedi Asek Uses Artwork In Support Of The Victims Of The Recent Tragedies In Cameroon!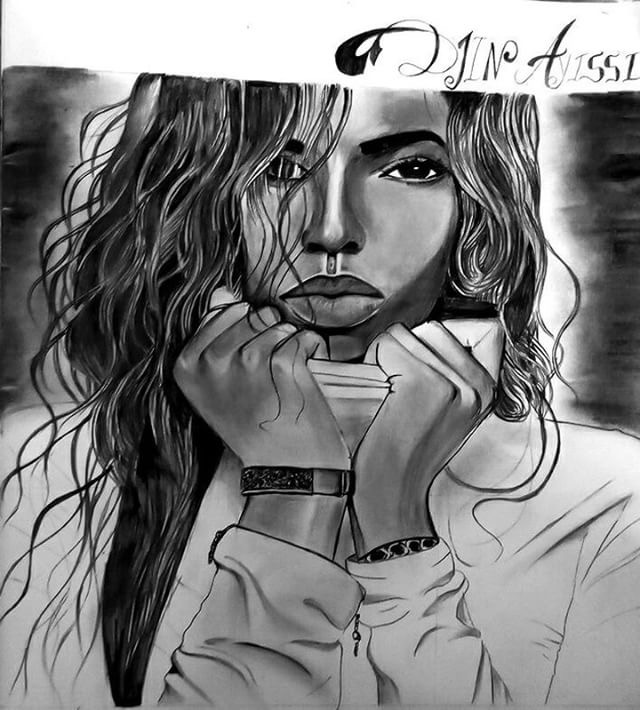 We asked the artist what inspired him to draw Miss Cameroon in particular and he said that he was inspired by her photograph. That is he loved the features of the face of the Miss Cameroon – Michele Ange Minkata. Its amazing how most of us would just look at a photograph at face value while others with a creative mind are far more engrossed with the details such as a persons features. I think he did a good job here!
Related News: Beautiful Artwork Using Print By Katanu Kay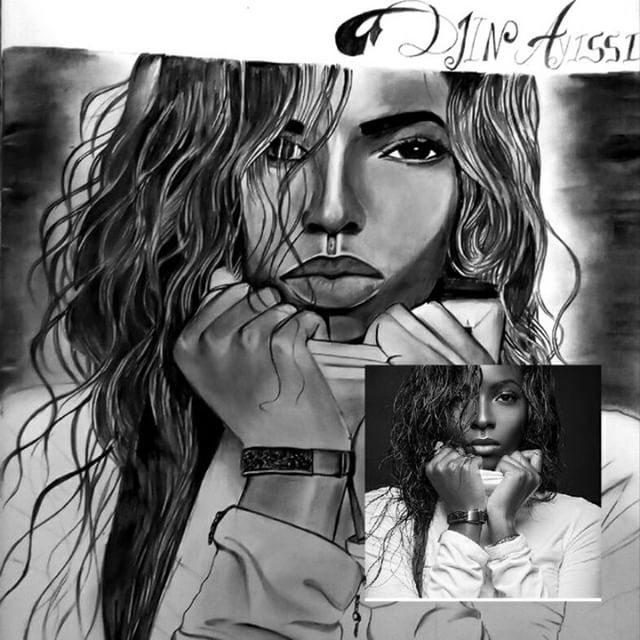 Looking at the original photo he used for his drawing and the artwork version, do they look the same?
For more of Djin Ayissi's artwork, you can follow him on Instagram page.
---

Follow us:
Twitter: @thehotjem
Facebook: @thehotjem
Instagram: @thehotjem
---
<!-comments-button-->