Yes she's back! This UK based Socialite and Entrepreneur has had her share of the limelight in Gossip-ville! Irene Major is a Cameroonian Entrepreneur and Designer married to Canadian Oil mogul Sam Malin. Irene (who is also known as the other half in a pop band called "Major") has notably been in and out of the media because of her open use of skin bleaching creams which has resulted in some backlash by those who do not approve of skin bleaching but life goes on for Ms. Major and it is hard to believe that this Diva has FIVE children!! Yes F-I-V-E and yet she still maintains her amazing hot figure! OK Let's not hate on that one!! The pictures speak for themselves.
One thing is for sure… Fashion + Glamour + Designer are Irene Major's everyday way of life and she claims it so it's no wonder that her sense of style is amazing and Yes- you will find her frequently attending Fashion Shows such as London Fashion and strutting her stuff while mingling with other A-List Fashionista's, Models and Designers. Her work as a Designer can be see in some of the bags and bangles that she has designed as seen in the pictures below.
But there is another side of this Fashionista that has not been highligthed in the media and that is Irene Major has a hospital and charity in Yaounde, Cameroon called The Irene Major Charity where she carries out some of her philanthropic work and she also does some motivational speaking. So never judge a book by it's cover because despite some of the negative press she has gotten, she is building her empire as an Entreprenuer in fashion and her philanthrophic work – while laughing all the way to the bank! Tell us – Who now has the last laugh?? She does!
Can't have enough of her? You can follow Irene Major on her Official Website and Facebook page.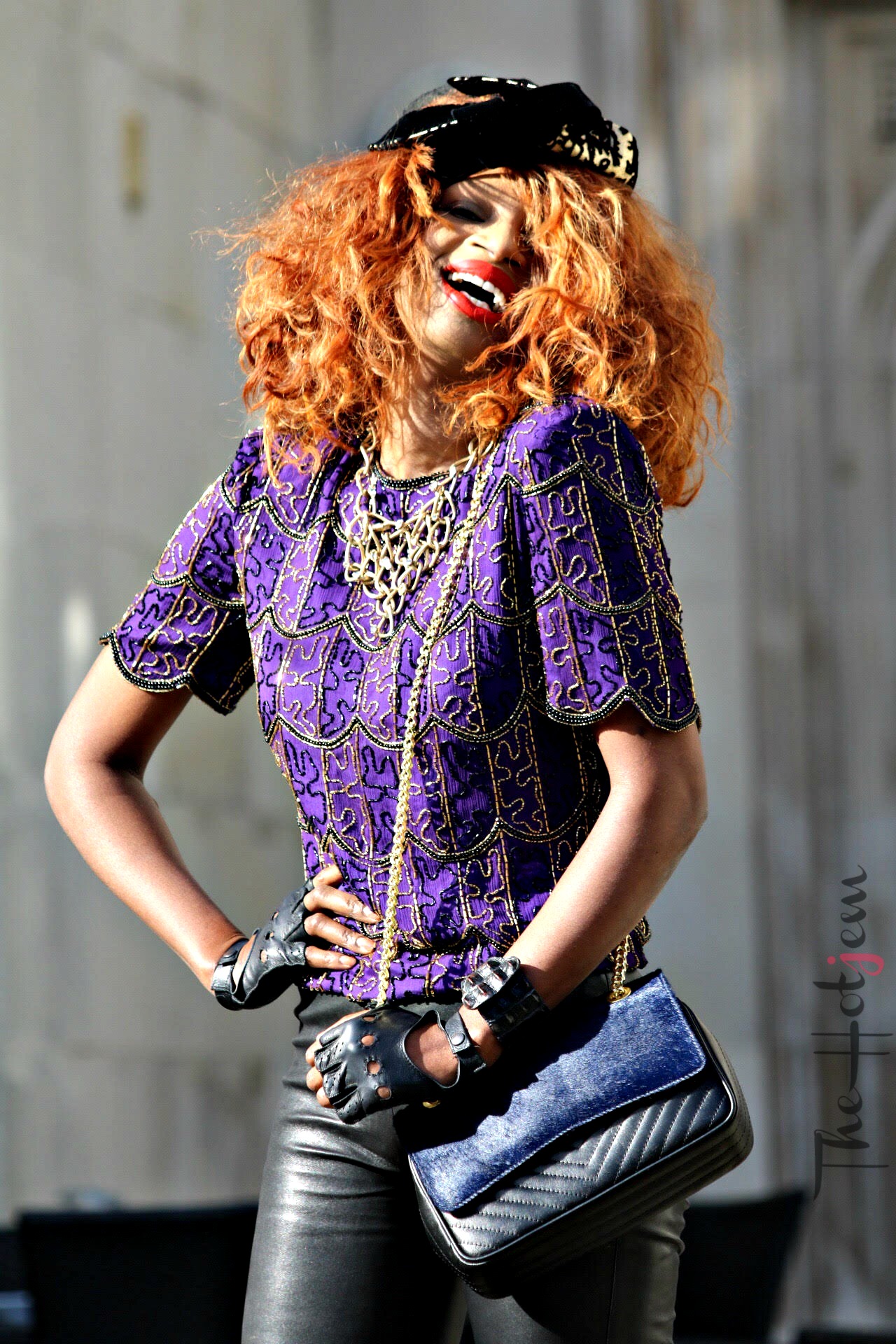 Don't forget to follow THE HOTJEM
on Facebook: THE HOTJEM on Twitter: @theHOTJEM and the Editor's Instagram: THEHOTJEM
---

Follow us:
Twitter: @thehotjem
Facebook: @thehotjem
Instagram: @thehotjem
---
<!-comments-button-->