About 12 hours ago Aimee Caroline Nseke was crowned as Miss Cameroon 2018 at a ceremony in Yaounde as seen HERE. However, the show which was shown live on December 30th, 2017 via CRTVweb's Facebook page, was received with a lot of mixed feelings from viewers during the show and especially after Nseke was announced as the new Miss Cameroon. Here are the three reasons why people were not happy with her win:
Related News: Aimee Caroline Nseke From Switzerland Wins As The New Miss Cameroon 2018!!
1. Aimee Nseke, is a 22 years old student who is studying Administrative Law in Switzerland. However, she does not speak English… she only speaks French!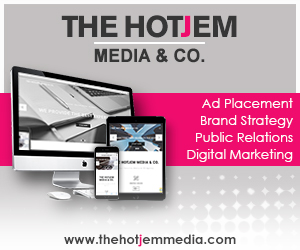 Now how is this possible that someone who wins as Miss Cameroon and who is supposed to represent a BILINGUAL country at international pageants, at humanitarian functions and all, only speaks ONE of the two languages?? It's as if to say that it doesnt matter if a winner doesnt speak English as long as they can speak French then life goes on. This is one of the three reasons many were visibly upset about her winning. It gives a direct message that Francophones are more important than the Anglophones so speaking English to cater to the Anglophones is NOT  a priority for the nation.
Related News: Woman Crush Wednesday: This Former Miss Cameroon Is Truly A Hottie!
2. Aimee lives and studies in Switzerland. You might be asking "Whats wrong with that?" Weeell, whats wrong with it is that many Cameroonians seem to frown down on those candidates that partake in the Miss Cameroon competition who live and study outside of Cameroon.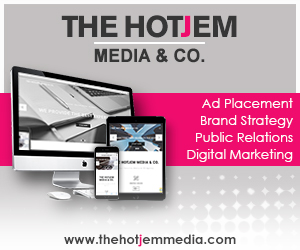 Many Cameroonians think its not fair to allow candidates not living in Cameroon to win as Miss Cameroon because it probably sends a message that Cameroonian candidates living abroad are more valued than those who live in Cameroon or that the former are better options to win Miss Cameroon. They ask, "how can someone who doesnt live the country possible know everything thats going on in the country and how will you have an impactful presence if you are not living in Cameroon physically?"
One of the worst cases seen where there seemed to be tremendous backlash on a selected Miss Cameroon was with Larissa Ngangoum who lives in the US and who had won as Miss Cameroon 2014. During her reign as Miss Cameroon, she never seemed to have had many followers and support like the other Miss Cameroons such as Valerie Ayena to name a few and many were angry that Larissa shouldnt have won if she lives abroad. She wasnt even acknowledged to crown her successor (Miss Cameroon 2015) at the event! How insulting was that?
Related News: Woman Crush Wednesday: This Former Miss Cameroon Is Truly A Hottie!
3. She is francophone and historically the Miss Cameroon titles have mostly been given to Francophones. Even if they spoke English they were still not from the Southwest or Northwest regions of Cameroon. This rubs many anglophones the wrong way as it seems to proove that there is a much bigger issue within the country as many feel that they are greatly underrepresented in so many ways and it doesnt come as a surprise that some as simple as a Miss Cameroon that should be a representative of the country as a whole is usually always francophone!
It is good to note that this post was done on December 31st, 2017 around noon Cameroon time and as of now there are still NO official photos of the new Miss Cameroon 2018 who was crowned on December 30th on the official pages of Miss Cameroon on Facebook and Instagram. Mind you she was crowned over 12 hours ago so the photo's we're using of her in this post (except the first one) are all old photo's taken from the internet!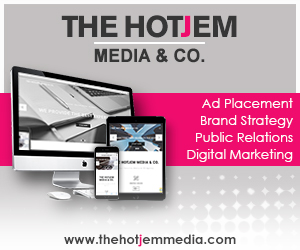 A source close to someone who works at the organization that runs Miss Cameroon – Comica, told THJ that Comica has lost a lot of its respect from people in recent years with all the assumed inside politics that seems to be going on behind the scenes. Many have indicated that Comica is a fraud and that they do not give the Miss Cameroon title based on the judges assigned to judge the winning candidate but based on their preferences. It was also indicated that Comica does not do much to support their winning Miss Cameroon's and any publicity gotten by a Miss Cameroon is from their own hard work in trying to promote themselves as Miss Cameroon.
Related News: Cameroonian Model 'Corinne Missi' Crowned As Miss Africa Usa 2017 In The Tightest Competition Ever!
I have to say that Comica does come across as being disorganized and unreliable when it comes to updating the public. They still have not posted anything on the winning Miss Cameroon 2018 until now and the award show ended almst 12 hours ago! Not good at all!
---

Follow us:
Twitter: @thehotjem
Facebook: @thehotjem
Instagram: @thehotjem
---
<!-comments-button-->