It's only the start of 2018 and boy is it starting off strong with wedding bells ringing and we can't help but notice the styles and fabrics used for some of Cameroon's finest weddings like that of Fashion Designer Amah Bertrand, the CEO of Amah Fashion House who just tied the know with his fiancee and it was LIT! Here are three reasons why we love this wedding's swag already…
The color code was on point and well coordinated with purple being the main color. We love both the bridesmaids outfit and that of the groomsmen making it hard to determine who rocked theirs better! Usually its the bridesmaids that steal the show but in this case we really like them both equally!

Related News: Never Before Seen Photo's Of Charlotte Dipanda, Locko And Samuel Eto'o At His Brother's (David Eto'o) Wedding!

What else can you expect when the wedding outfits were designed by Amah Fashion House? Amah Fashion House specializes in African wear and traditional outfits so its no suprise that Mr. Bertrand took upon this task personally. We also love the blend of purple and gold giving it a rich and regal feel.

Related News: This Has Got To Be The Most Stylish "Toghu" Inspired Traditional Wedding Photoshoot

The bride looks radiant in her attire. We also like how the bridesmaids tied their ankara fabric as wrap around skirts the way most natives wear theirs. It could have been made as a more modern skirt but it wasn't so we love the originality. We also love their headwraps or Gele as Nigerians call it. It completes the entire look.
Related News: Our Six Favorite Serena Williams And Alexis Ohanian's Fairy Tale Wedding Moments!!!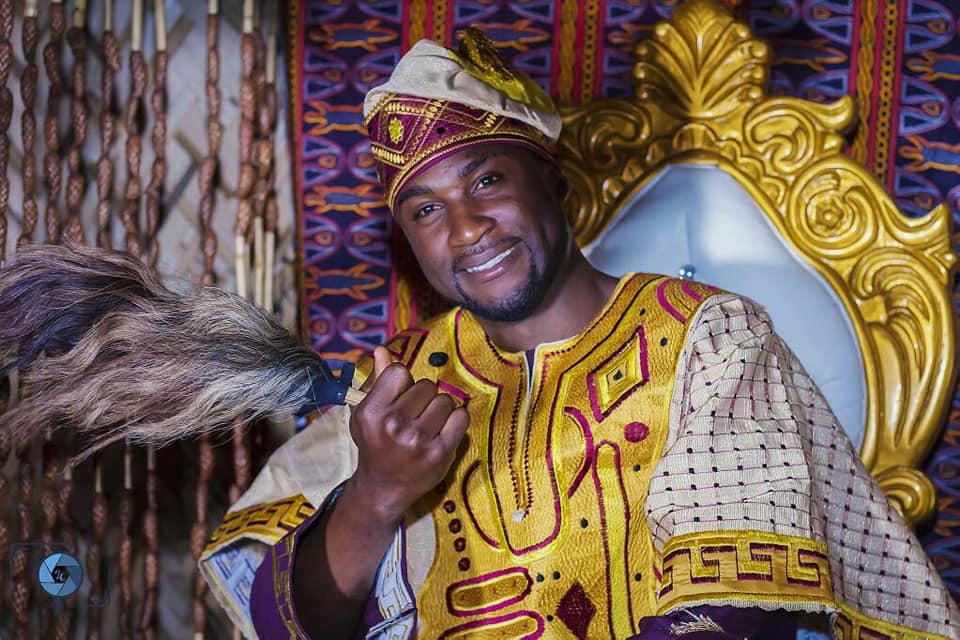 You can find more on Amah's Fashion House on their Facebook page.
Related News: This Has Got To Be The Most Stylish "Toghu" Inspired Traditional Wedding Photoshoot
---

Follow us:
Twitter: @thehotjem
Facebook: @thehotjem
Instagram: @thehotjem
---
<!-comments-button-->