Happy Friday and TGIF!! So much has been going on this week and we want to make sure you don't miss out!  So Blac Chyna who is the "baby momma" for Robert Kardashian's first child, posted nude photos of herself on her Instagram page the same day Queen Bey posted a pregnancy photo on Instagram and announced she was pregnant!
Related News: Why Did Blac Chyna and Rob Kardashian Name Their Daughter Dream?
Since we know most Celebs have larger than life ego's I am sure Chyna was praying that her hot pics where she posed naked but was partially covered with some painted art work (which sort of looked "tribal" if you ask me…) would go super viral as in having MILLIONS OF LIKES AND COMMENTS!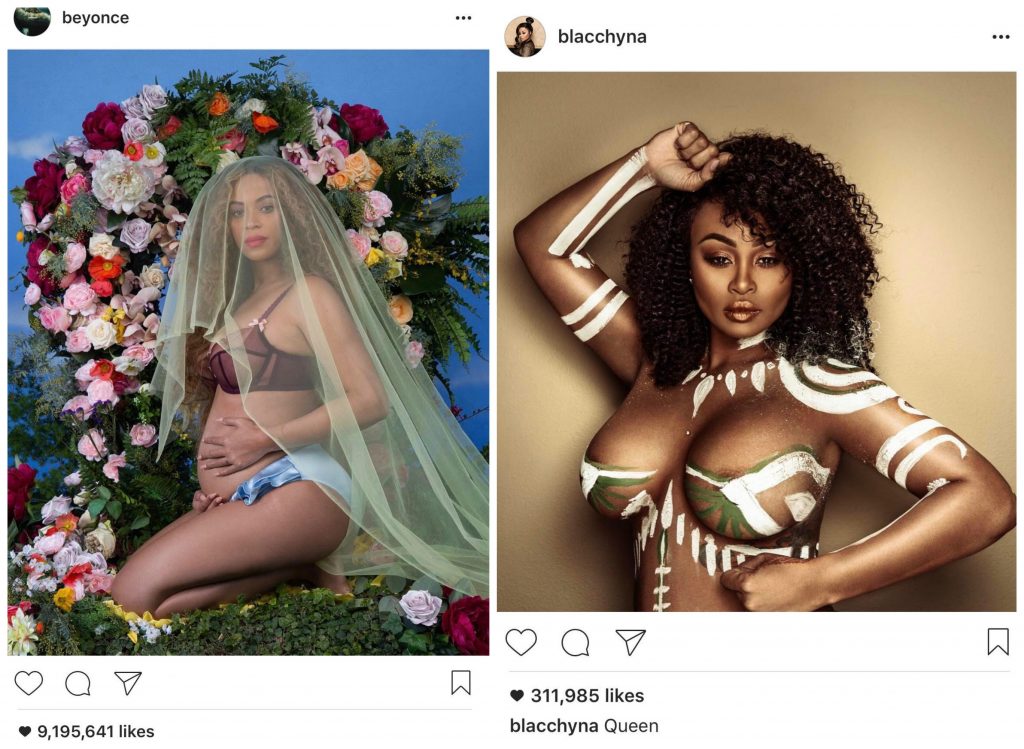 But much to her dismay she got a mere 300K+ likes compared to Beyonce's 9 million and counting likes! 300K doesn't seem like a small number to the rest of us right?  But it's tiny when you compare it with the number of Likes other Big time A list celebrities and major players get. I guess Chyna knows her Place now in the industry! When breathing the same air as the 20 time Grammy Award winner… you better roll that red carpet real quick and bow to the Queen Bey because we all know that it's QUEEN B'S way or the HIGHWAY!! OK let me go get that glass of lemonade… ?
---

Follow us:
Twitter: @thehotjem
Facebook: @thehotjem
Instagram: @thehotjem
---
<!-comments-button-->