Yes – Terese Tande is our Woman Crush for Wednesday (WCW) and it's loooong over due! This diva who hails from Cameroon (the South West region to be specific), is one of the few who has the ability to make one's salivary glands work overtime. When I say overtime I mean OVERTIME! That is because not only is she an amazing cook, she has her own YouTube Channel called Cooking With Terese (CWT) where she dispays her amazing cooking skills. Her goal – To make cooking fun and her mantra is "Eating healthy does not have to be boring"!
Of course, one of the main attractions to Terese's cooking style is her fashion style! Not only does she make cooking look like fun, but this ChefPreneur know's how to style it up in the kitchen giving her kitchen some extra flavor. When she is not loading up video's on YouTube you can catch Chef Tee on television! CWT is broadcasted on Hello via CRTV (Cameroon Radio Television) and it is also broadcasted on the Canal 2 channel.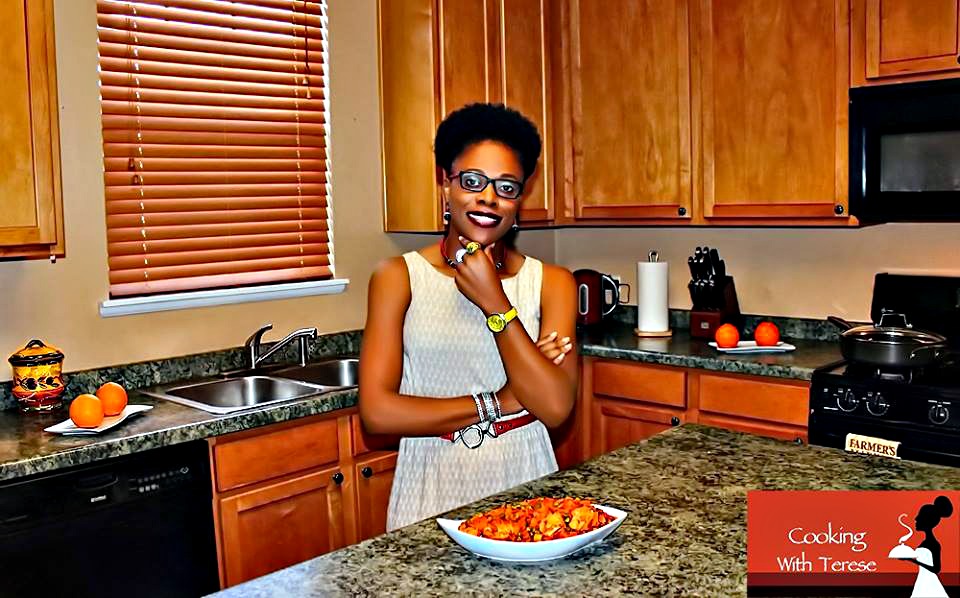 See more of Terese's aka Chef Tee's work on her YouTube channel and on CWT's Offiical Facebook page.
Don't forget to follow THE HOTJEM
on Facebook at: The HotJem, on Twitter: @theHOTJEM and on Instagram at: THEHOTJEM
---

Follow us:
Twitter: @thehotjem
Facebook: @thehotjem
Instagram: @thehotjem
---
<!-comments-button-->