Hi THJ'ers!  Look  there is a new artist in the Cameroonian Music Hip Hop-o-sphere and boy oh boy… this kid will be a BIG TIME game changer in Cameroonian Hip Hop scene! Steven's Music Entertainment today announces the signing of Buea based artist, Tongwa Njopmu who goes by the stage name "Boy TAG" to its already very talented line up of artists (think M-Pro, Shura and Mademoiselle Calee)!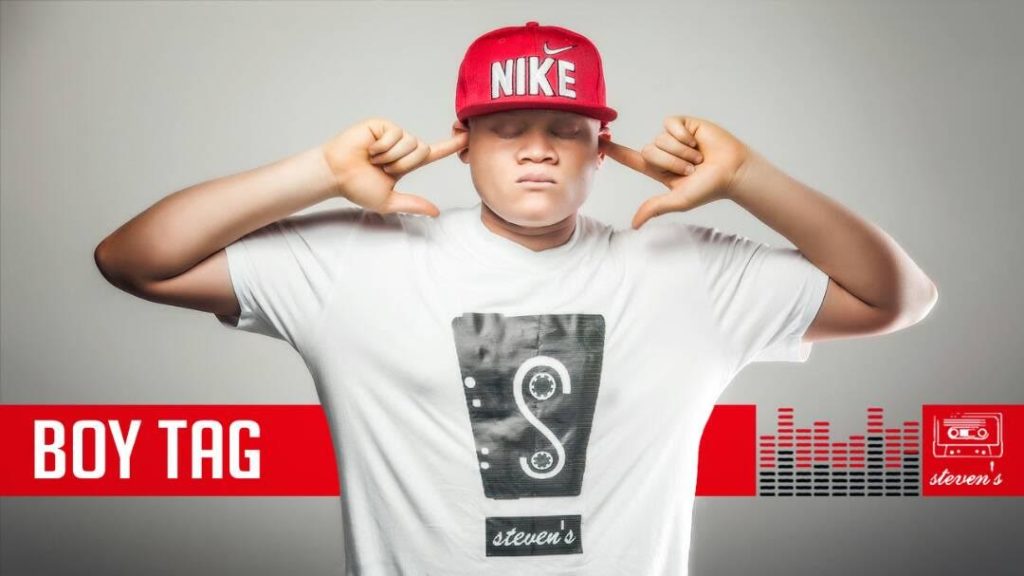 Boy TAG who is a multi-talented Producer, Songwriter, Rapper and Singer, will be releasing his debut single as a recording artist entitled "Mignoncite" globally in a few weeks. But to announce his arrival, TAG has recorded some of the best freestyle tracks you've heard out of Cameroon that will ensure he is ushered into the Cameroon music industry at the very top echelon like the one in the video at the end of this post!
Boy TAG has had a long relationship with music, going back to his childhood. These early exposures to different genre of music are the bases of his unique style and delivery. His productions are reminiscent of the past yet pregnant with all the essentials of the modern afro sounds. His ability to tell stories on a track in a relatable way will keep audiences glued to his every word.
---
"He is the next big thing in Cameroon Hip-hop! The Jay-Z of Cameroon has finally been born and this is when we put our hats down and bow down to real and natural talent that is so badly needed in the Cameroonian music (Hip-hop) industry." The HotJem's Mbole Ekaney
---
In "Meet TAG Pt 1 (Free Style Session)", TAG shows his versatility on different beats including Panda, Hein Pere, Et P8 Koi, Jagaban, and No kissing. TAG has already written and produced records that will ensure his continuous presence in the Cameroon urban scene and he is excited to start building his fan base from the ground up and start staking his claim to be top gun.
---
"You've got to listen and watch carefully to witness the next best thing in the Kamer Hip Hop Scene" DJ Makoko
---
Related News: See Why This Albino Photo Shoot In Cameroon Has Gone Viral By Tribe Africa Media!!!
"Meet TAG Pt 1…" is available today on all SME digital outlets and all I will say is he has got lots of fresh talent that needs to be explored! Tell us what you think of his freestyle!
---
"I am excited to be finally out of rap's '…basement' and into the limelight. I am ready for takeoff and I want to bring all aboard with me into this wonderful musical journey…am here, make way!" TAG
---
Get More Details on Boy TAG at: www.stevensme.com| www.facebook.com/BoyTAGofficial
---

Follow us:
Twitter: @thehotjem
Facebook: @thehotjem
Instagram: @thehotjem
---
<!-comments-button-->