It was a crazy day yesterday in Las Vegas as a gun man went on a shooting spree from the 32nd floor of a Hotel in Vegas at thousands of people who were at country singer Jason Aldean's concert.  The shooting which as of now has resulted in at least 58 people dead and 515 people injured is said to be the deadliest mass shooting in modern US history! According to CBS News  "Police said Paddock was found dead with as many as 10 firearms." President Trump called it "Pure Evil"!
Many took to Twitter to express their thoughts about the shooting and like everything else, it turned into a political brawl about Gun laws! Read Tweet from Donald Trump and a few responses to his tweet!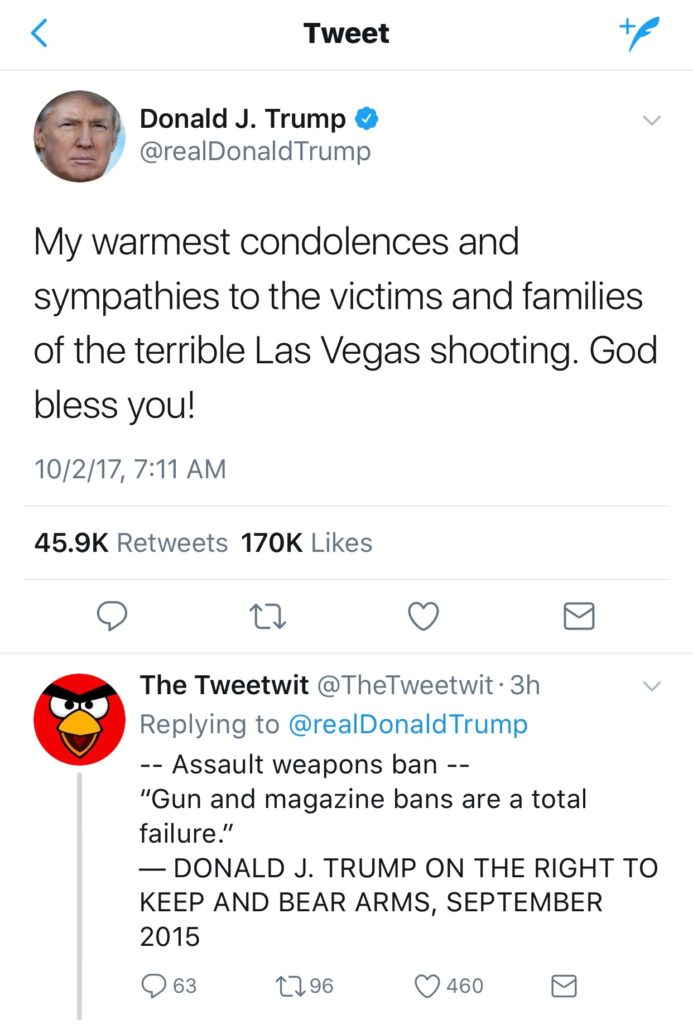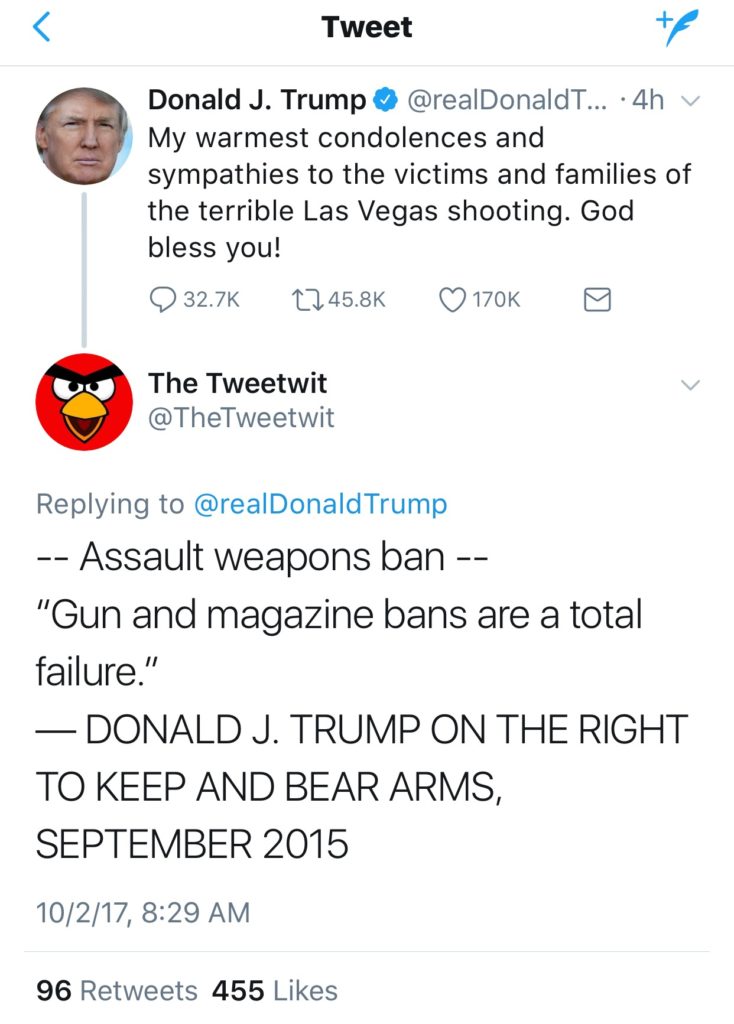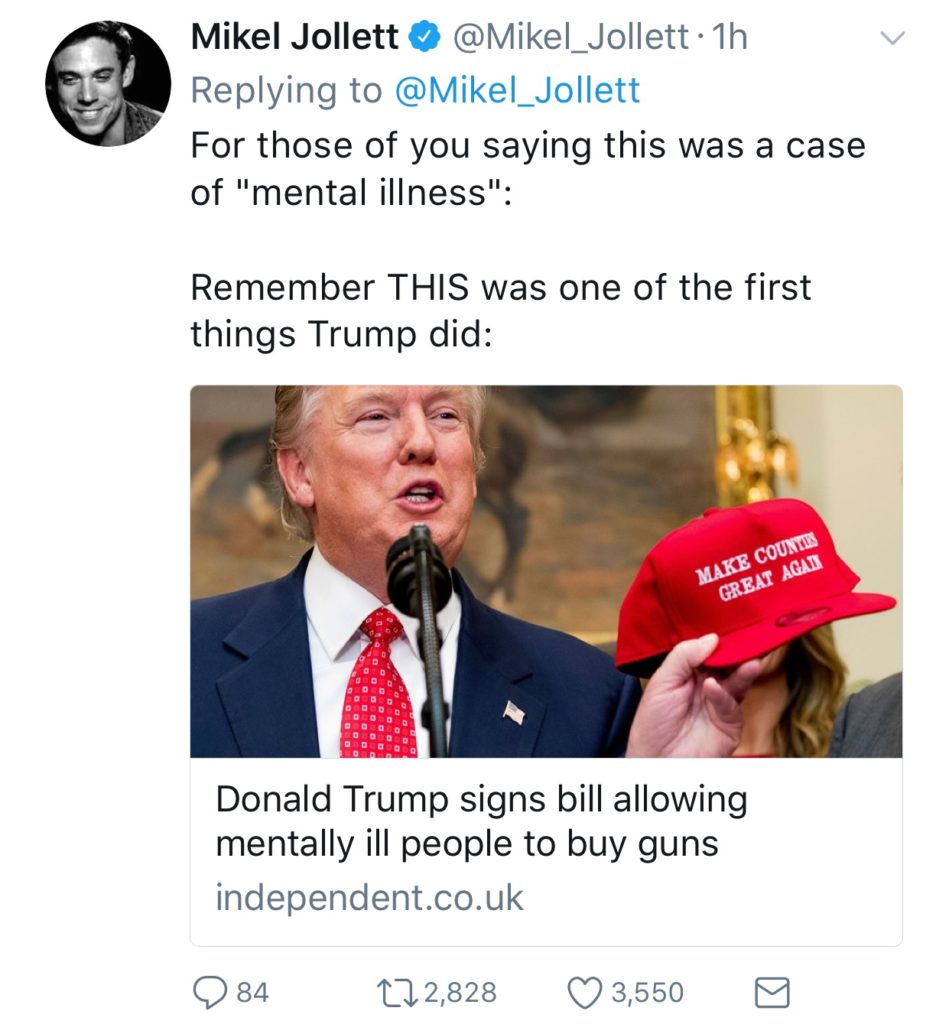 Read more about the gun man behind the shooting HERE.
---

Follow us:
Twitter: @thehotjem
Facebook: @thehotjem
Instagram: @thehotjem
---
<!-comments-button-->