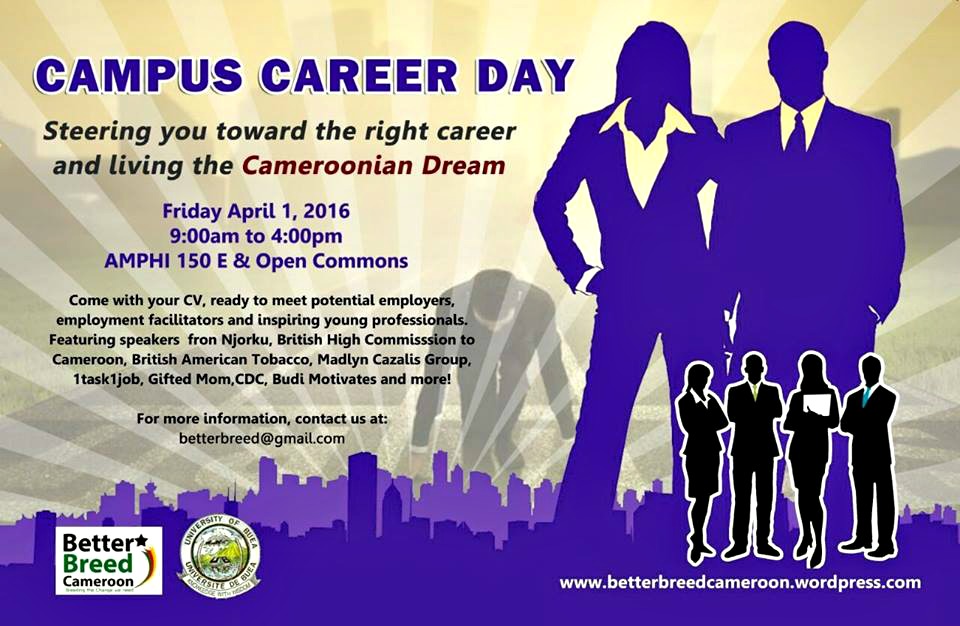 Hello everyone and Happy Easter in advance! THJ team is at it again and this time we are happy to announce that we are taking part as Media Partners to promote an amazing initiative and event called "Campus Career Day" initiated and managed by Monique Kwatchou (the Founder of Better Breed Cameroon) in conjunction with the University of Buea in Cameroon. Campus Career Day is meant to get prospective and current University students together to provide them with opportunities such as  guidance, mentorship, mini-scholarships (from sponsors) and much more. The goal and focus of Campus Career Day is  "Steering you toward the right career and living the Cameroonian Dream".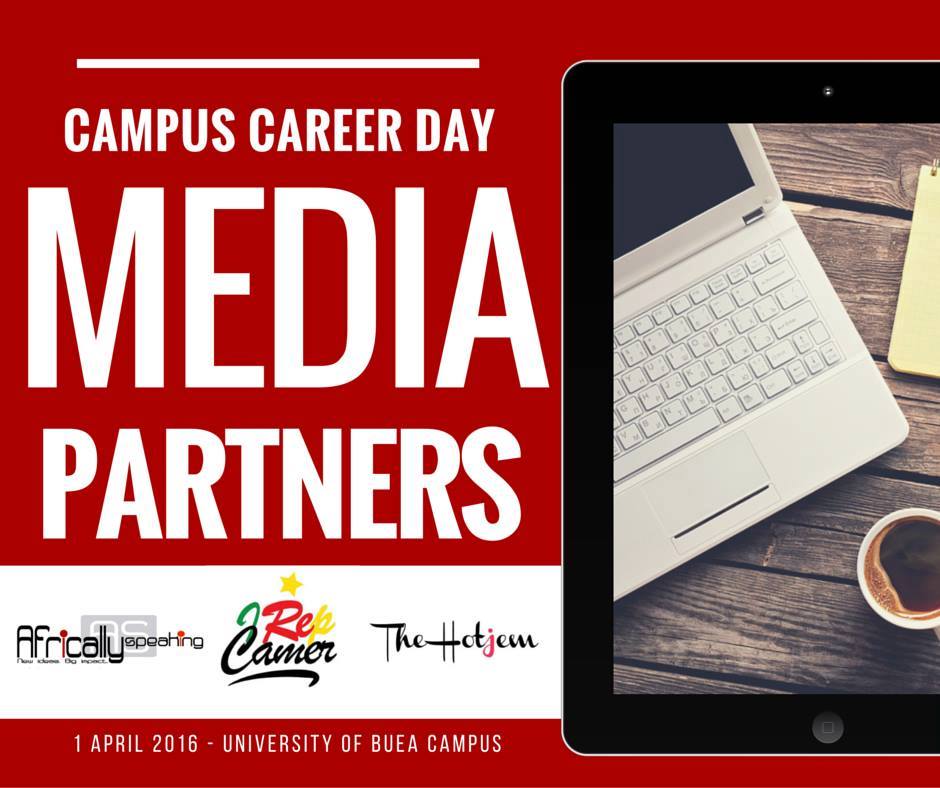 Also attending this event is Digital Media Strategist Kathleen Ndongmo and she says "If you own and operate a business while attending school or you are just a young entrepreneur with a brilliant idea which is growing through your hustle, come get a FREE stand at the Campus Career Day. Why? Because we want to support students and young entrepreneurs who require much needed mentorship, recognition and connections to take their businesses to the next level of success. We want to empower you to become Cameroon's most influential change maker."
To add to this… The HotJem will have a suprise for two lucky winners (only attendees have a chance to win) so make sure to attend this! Come with your CV and spread the word by telling a friend of a friend of a friend about it. This event is for you… the future of Cameroon. For more information on Campus Career Day go to: Better Breed Cameroon's Facebook page.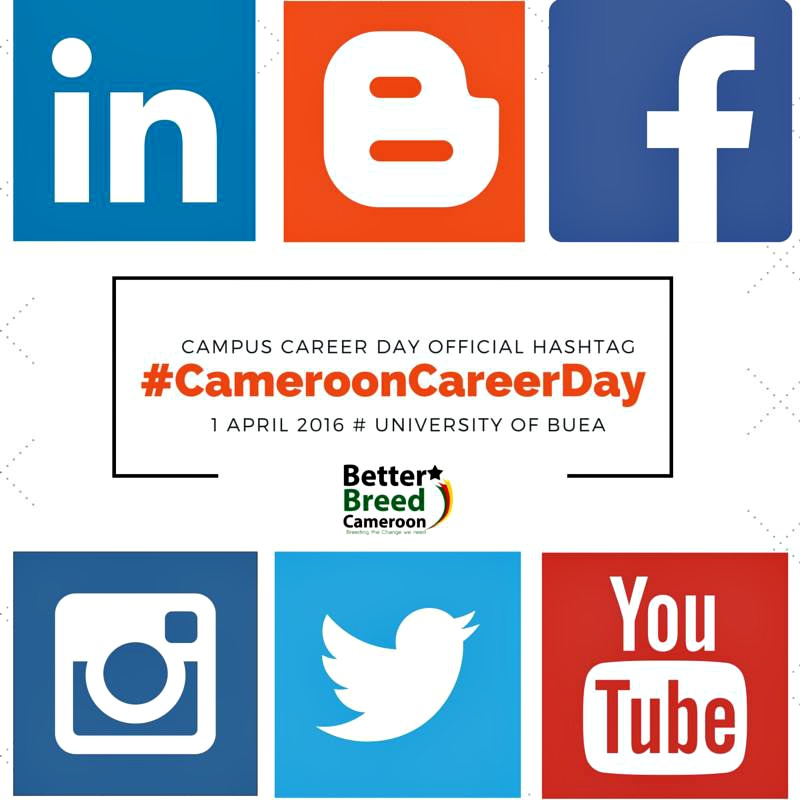 Don't forget to follow THE HOTJEM

on Facebook at: THE HOTJEM, on Twitter: @theHOTJEM and on Instagram at: THEHOTJEMBLOG

(c) copyright www.thehotjem.com

<!-comments-button-->