"Personally I don't see those who you are calling artists" says hip-hop artist Tino Foy (in reference to Cameroonian artists in the urban music scene…)
Tino Foy, a music producer and rapper from Cameroon was featured on TheHotJem.com back in April as seen HERE. Our feature of him sparked a lot of interest and was one of the highest viewed artists profiles this year. THJ caught up with the rapper behind the scenes where we dug deeper into the mind of the artist known as Tino Foy! Here's what he had to say…
THJ: Hi Tino…thanks for taking time out of your busy schedule to do this interview with The HotJem. We heard that you moved to Cameroon to pursue a music career. That must have been a huge decision. What were you thinking at the time of your move back home?
Tino: I believe every decision you make in your life is huge. Even the decision of what hairstyle to keep is huge. So it took less deliberation than it took me to decide on what my tattoo should be since I still don't have a tattoo.
THJ: At any time during your move, did you ever think twice about it or feel like backing out at the last minute and just staying in the US?
Tino: Surely. I always think twice, then I decide to stay here. I know this is what I am supposed to do based on the circumstances in which I find myself.
THJ: Why didn't you choose to just stay in the US and create music there with all the accessibilities to music equipment and the convenience? Why Cameroon? After all, there are many Cameroonian artists that record music that live in the US and abroad.
Tino: I think being in Cameroon is good for my vocation. I want to influence the culture of my country through my art, I don't see how I can do that from outside. The people that live and work abroad made that choice and I'm sure for them it is also what they think is best for them based on their circumstances.
You know, it's funny to me how living abroad seems like the normal thing to do nowadays and living in Cameroon is like a plague to avoid. Many people still question my moved. I am well aware of the difficulties we have in Cameroon but I don't see how running away will make it any better.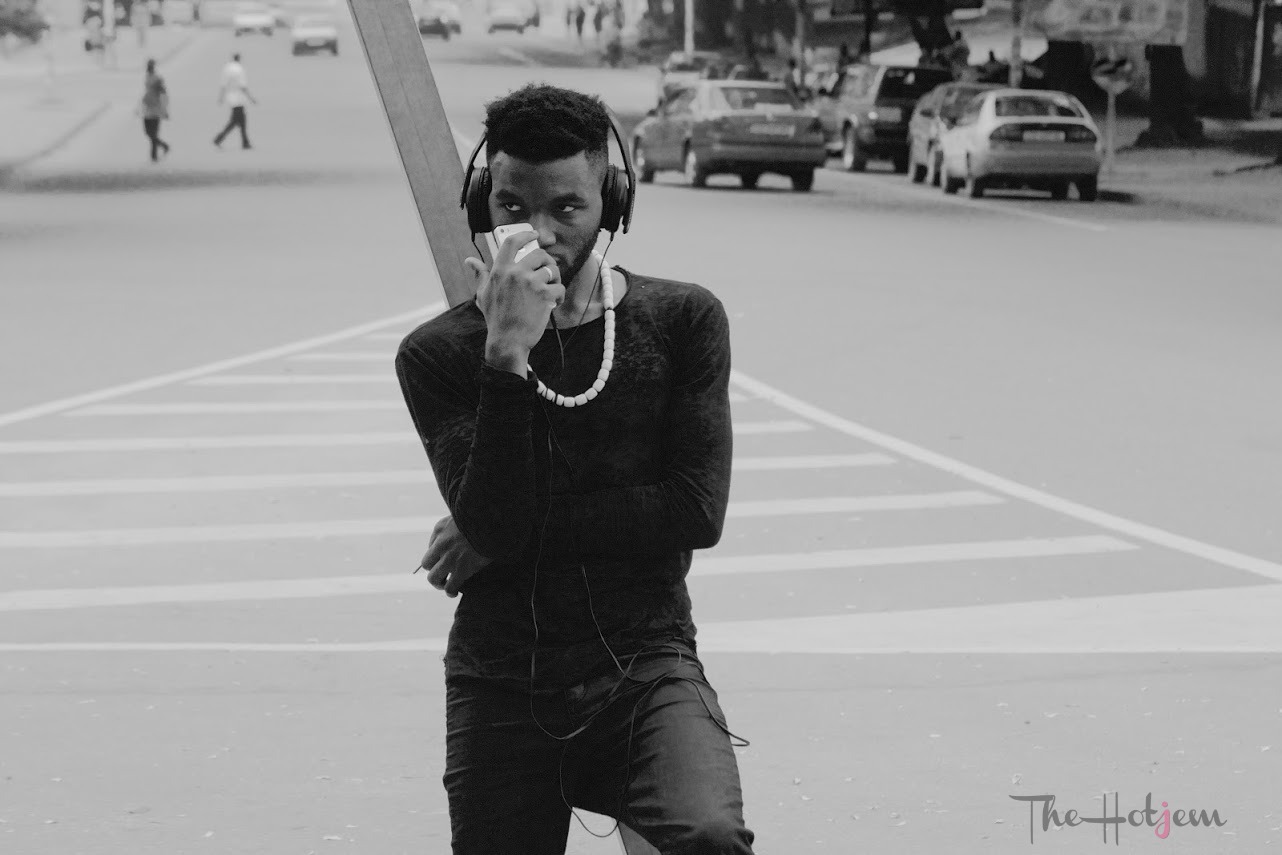 THJ: I hear you one that one! So tell us what inspired you to get into hip-hop music versus R&B or any other type of music genre?
Tino: I like all types of music. I just experiment with whatever sound and try to bring me into it. I'm an artist and that includes hip-hop and I can see myself being comfortable in any type of sound.
THJ: Do you consider yourself a music produce, a musician or both and which of the two do you feel more comfortable doing and why?
Tino: Both. I am musically talented which makes me a musician and I am actively involved in every step from conception to delivery of my music to the public and that makes me a music producer. I have to do both roles even when I feel uncomfortable. Nothing great ever came from a position of comfort.
THJ: Do you write all your own songs or not?  
Tino: I have to write all my songs, I don't think anyone cares enough to leave what they are doing to come and write my songs for me. I love the fact that I make most of my own beats. I like the control.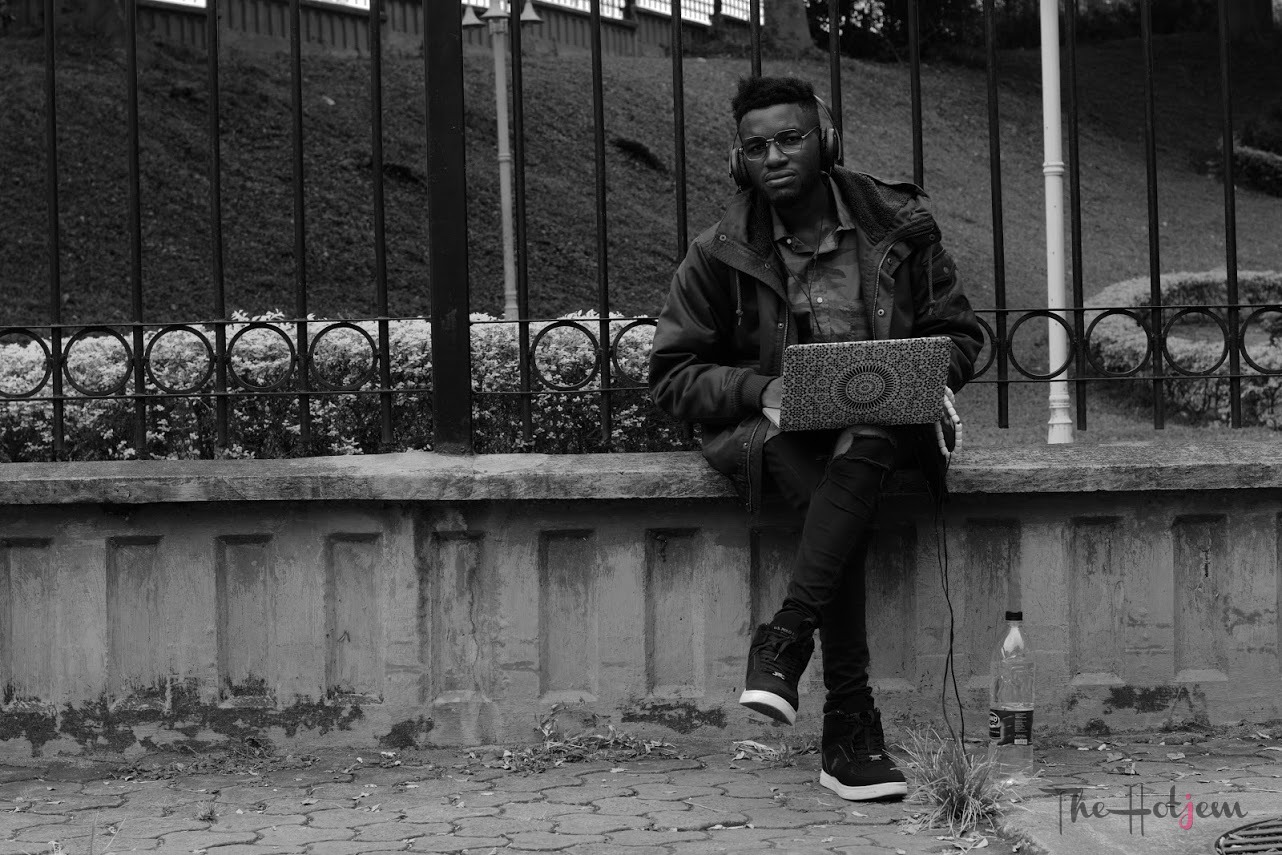 THJ: Many artists can play a instrument or have learnt it along the way to enhance their career. What musical instruments do you play if any?
Tino: None and its too late for me to learn. I wanted to learn back in secondary school but I was not admitted into the piano club because it was reserved for 'top' students. That's one of the things that motivate today; the fact that someone judged I was not good enough to make music. All of the kids that were chosen from my class don't even have the same passion I have for music; proof being they have moved on to other things.
THJ: Word on the street has it that you are doing finishing touches on a new album coming out soon is that correct?
Tino: It is true that I'm working on an album, I don't know about me doing finishing touches though. It's my first album, I think I have to take my time, there's so much that comes into it.
THJ: Tell us a little bit about this new album and what it means to you.
Tino: This is my debut album; it means everything to me so I'm definitely putting everything into it. As I work on the album, I've also come to appreciate the difficulty of the profession and it makes me respect other artists who have done it over and over again.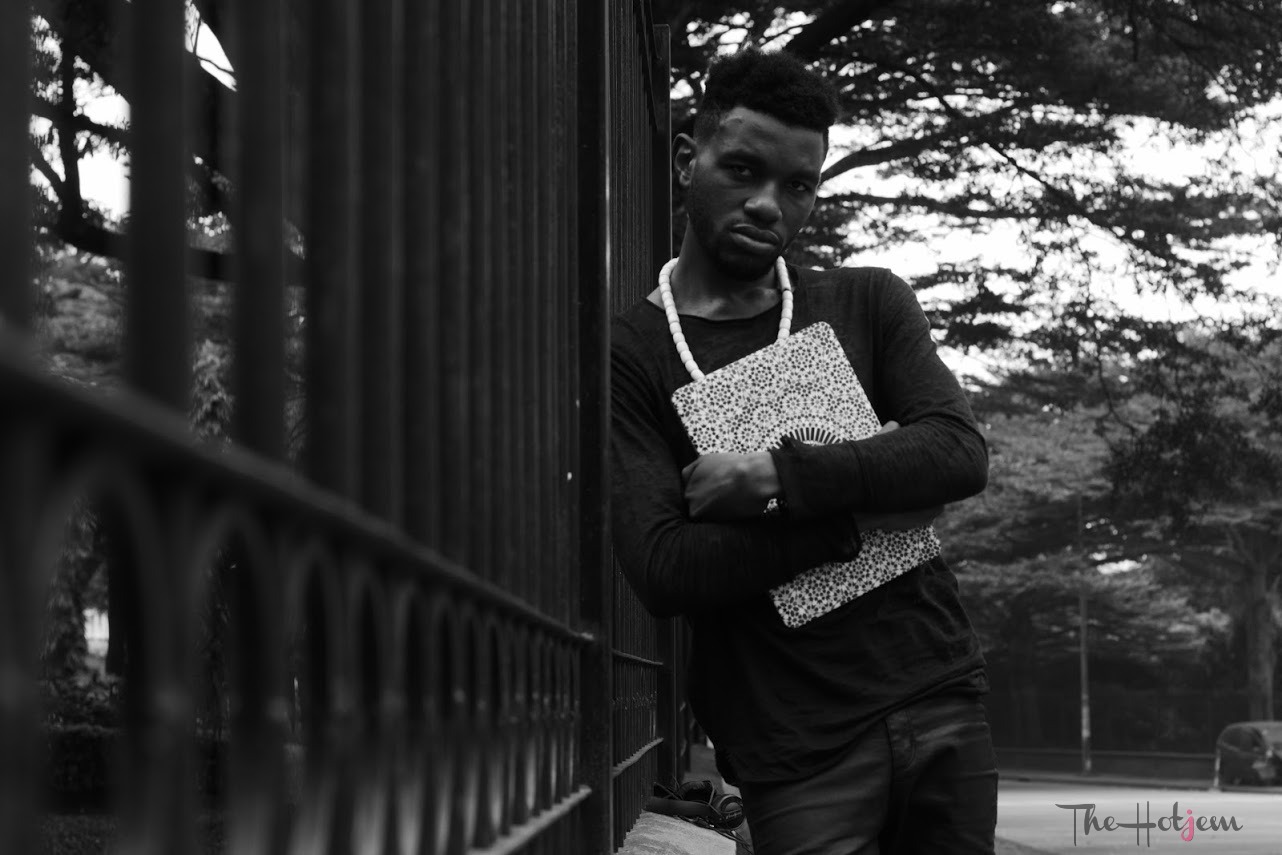 THJ: There is an influx of upcoming Artists in Cameroon, especially around the Hip-Hop genre which means there is lots of competition and the hustle is real! As an African hip-hop artist what obstacles have you faced in today's music industry in Cameroon in order to get your name out
Tino: Personally I don't see those who you are calling artists. I know less than five artists in the urban music scene, which is my concern. Most of the people I think you are calling artists don't know what an artist is and that to me is one of the major problems. I hate that I have to be compared to some of those people and the fact that they call themselves artists hurts the real artists. It becomes even harder for you to separate yourself from those people because everybody now has this bias towards the profession so even before looking into your art, they have already given you a fail mark because of their experience with other so called artists. Artists don't want to be artists; they have to be artists.
To me the only real obstacle is time. The industry technicalities are there but right now I'm focused on recording. The main problem I face is the lack of a good distribution network. I don't think about that now, I believe getting into it will harm my creative process. I will have to make enough money from music for to live on it with is my wish but my primary purpose is not making money. I believe the structure of the industry leaves profit making to the ability of the artists to come up with a good revenue model so I will have to think of that but. I am sure I will find a way to make money from the music but for now I just have to make the music first.
THJ: What is more important to you; popularity or to achieve the so-called "street credit"? Do you think your album will be the best thing out there once released? If yes then why.
Tino: Popularity and street credibility are both important for the business. With social media, it's easy to gain those nowadays but popularity does not translate to success so I'm not shooting directly for any of that. I just want to remain true to myself and do music that comes from my heart. With regards to the album being the best out there when it comes out, I believe every artist wants to have the best album out there but that we can only know when it's out there; its not about what I think. I will give it my best and I know to some people it will be the best album and those are the people I'm doing it for.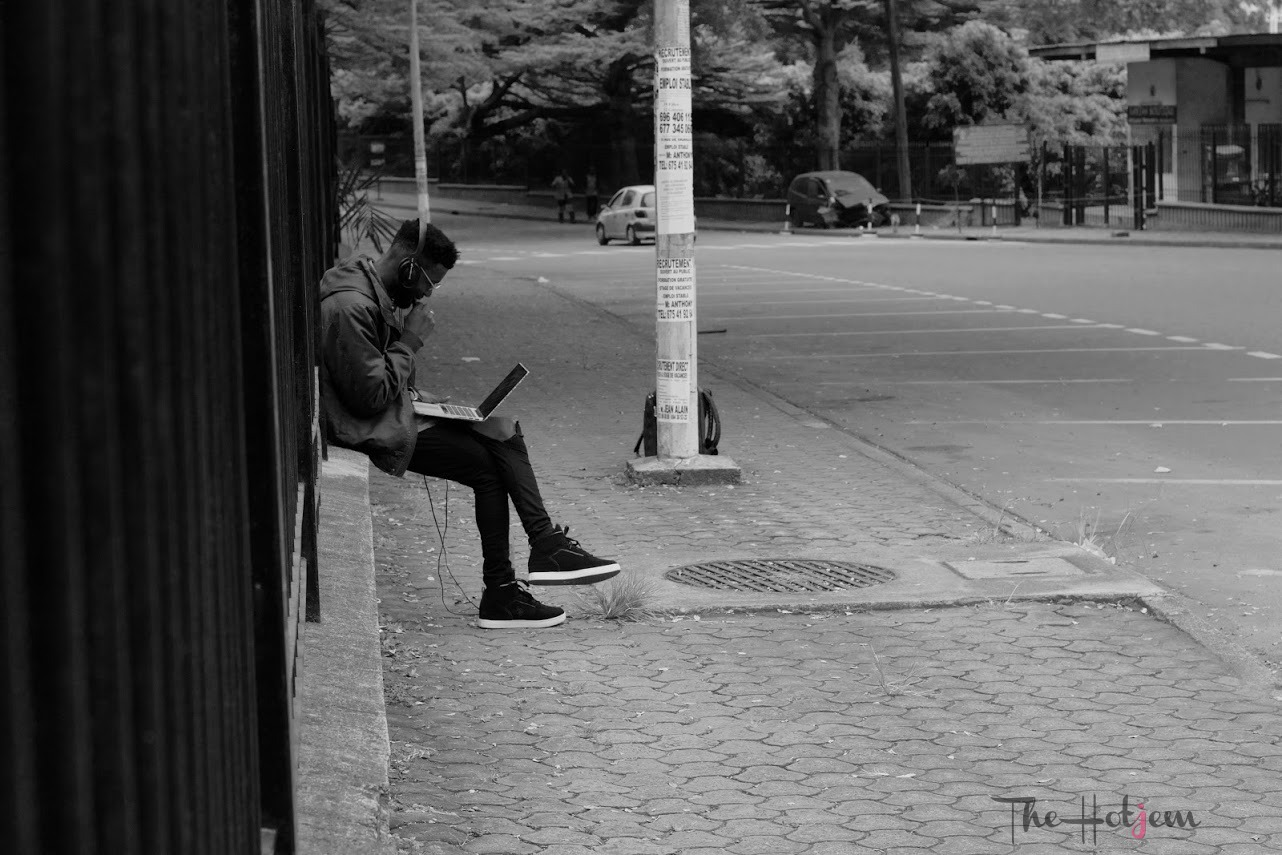 THJ:  If you had to choose between Stanley Enow or Jovi as your mentor in the music industry who would it be and why?
Tino: They both have a good work ethic, which I admire and they have been in the game long enough to be able to give me some tips but we are different people. I don't want to take anything from both of them but you placing them in the category of mentors to someone like me is too much to ask of them at the moment.
THJ: One thing I've noticed is that there seems to be many, MANY Cameroonian artists out there and it seems as if anyone could write a song, get it produced and make music videos. But that is basically where it seems to end. Why do you think most artists don't make it big in the music industry?
Tino: There have always been many Cameroonian 'artists'. We just know more of them now that we have the Internet. To most of them even being where they are now is an improvement; though not an end, it is progress. Also with the recent boom in African music in general, many people who were doing music strictly as a hobby are now considering it a career path. The financial input required is very much and many people do not survive long. Like I said before, the revenue generation models are not yet clear or not present in many cases.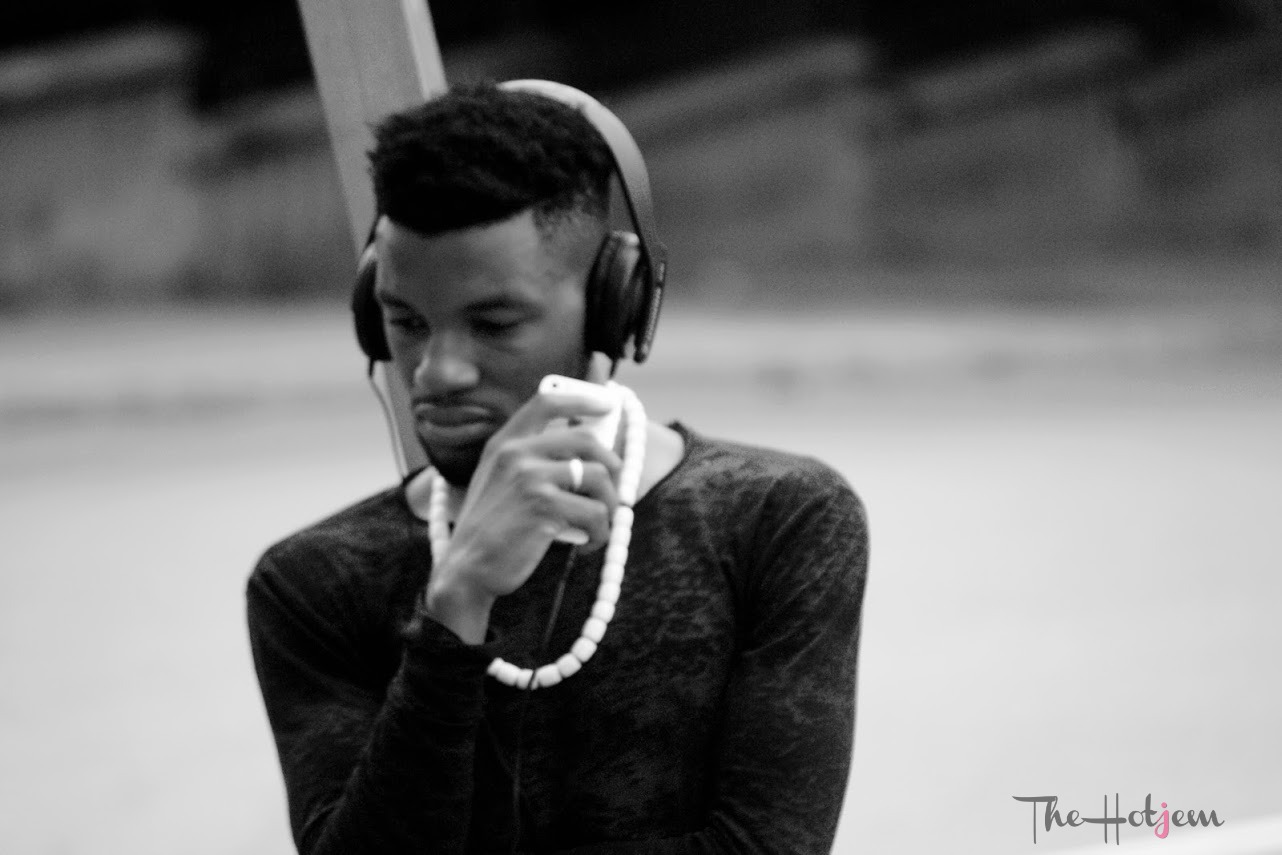 THJ: What can your fans expect from you in the near future and will you be doing any local concerts anytime soon? 
TIno: Album is coming. Only the fans can call a concert so they will let me know when its time for me to do a concert. I also have to have the body of work for a concert to happen, so for me recording is more important at the moment.
THJ: In a few sentences, what advice would you give other Cameroonians who want to be musicians?
TIno: Make sure it's really the best thing you can offer to the world or the best thing you can do with your life and be honest with yourself about if you have the gift. Also be willing to put in the work required to hone your craft. You can have the gift but unlocking it takes persistent and deliberate effort. Love of music and life on TV is not enough. You also have to know nothing is guaranteed in terms of making it financially. If you are willing to deal with that, welcome on board.
THJ: Define what "success" is to you; in other words what would make you know that you are successful?
Tino: Success to me is three things:
Living life on your terms without compromising on your principles or integrity,
Having a sustainable source of income,
and having trusted friends and a family to share with.
THJ: Seems like you have a busy year ahead… best of luck on your debut album and all! Until then we will enjoy your video called "Genes" oh and ladies he's SINGLE! 🙂
Tino: My Pleasure, Thank you very much
OK ya'll…  hit the social media buttons and follow Tino on Facebook: tinofoy, Instagram: tino_foy, Twitter: ar_chitec
---

Follow us:
Twitter: thehotjem
Facebook: thehotjem
Instagram: thehotjemblog
---
<!-comments-button-->