"NEW" is definitely something that we will all be seeing from this out going Cameroonian Queen!!!!  Now that we finally have the newly crowned Miss Cameroon USA 2014 (you can read more about the crowning here), we can get back to normality or can we? The Cameroonian and other supporting African community are still buzzing and making a lot of noise about Saturday night's exclusive event at The Hampton Conference Center in Capitol Heights, Maryland where the new Miss Cameroon USA 2014 was crowned by Larissa Ngangoum -the outgoing 2013-2014 "queen".
People are now asking more questions about the former Miss Cameroon USA 2013 who just turned over her crown to Ndemazia (in short Ndema) Nora and we've got answers for you right here. In case you missed it in my previous statement, the woman who gracefully crowned Ndemazia Nora into Miss Cameroon USA 2014 is Larissa Ngangoum. 
Larissa Ngangoum is a true beauty – the real deal. With beauty and brains she is the total package. She a medical student who is 100% trilingual (English, French and Spanish) and who wants to give back to her people.
Others who have spoken about  this beauty queen have had nothing but great things to say.  One being the Co-Chairman of The Miss Cameroon USA 2014, Mr. Don Julio Bats, CEO of Barthson Global Communication. When asked by The HOTJEM crew member what he thought about Miss Ngangoum, here's what he had to say "I have come to know her personally and she's a pearl." He also believes that she will be a great contestant for the Miss Cameroon World coming up in June 2014.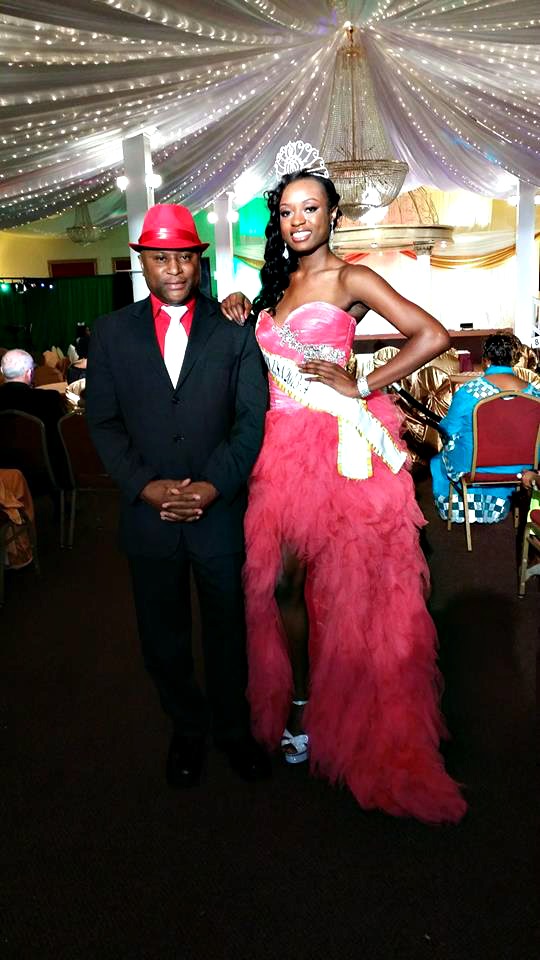 PHOTO COURTESY OF MISS CAMEROON USA: LARISSA POSING WITH DON JULIO BATS, CEO OF BARTHSON GLOBAL COMMUNICATION

All I can say is that watch out for more big things from Larissa Ngangoum! Her amazing journey is just beginning and THE HOTJEM will be the first to bring it to you when it does!
(c) copyright www.thehotjem.com

<!-comments-button-->