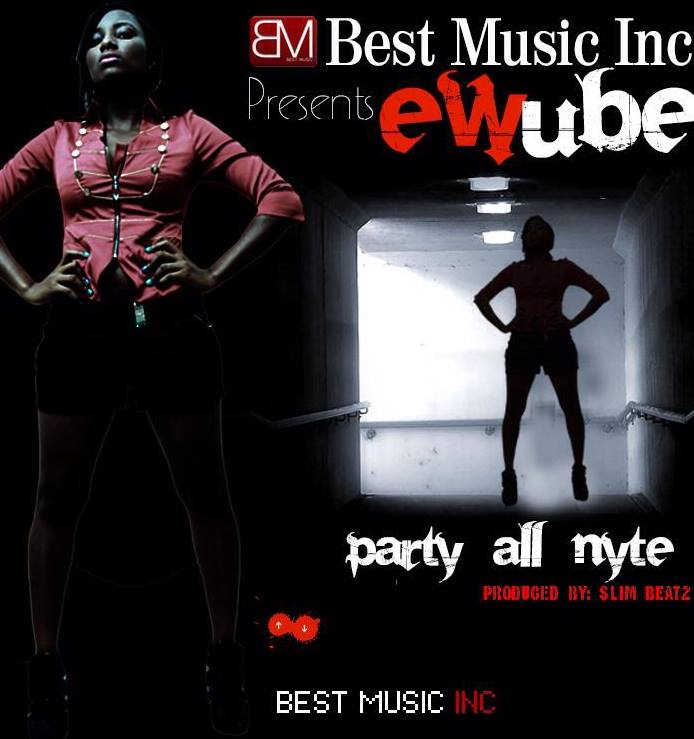 Hello everyone! Welcome to another edition of STREET @FRICANA where everything is African! I am excited to present to you today's feature spotlight – a young talented and ambitious Cameroonian singer who goes by the name of " Ewube" and who is also known as the first lady of Best Music Inc. (the record label she is signed to)! If you listen to Ewube sing, you would understand why there is so much buzz around her lately with her unique singing style which could easily be a rich blend of  Pop/Afro Pop with a slight touch of reggae! She almost sounds like Rihanna if you ask me! I got to catch up with the singing sensation for a quick interview on her latest activities…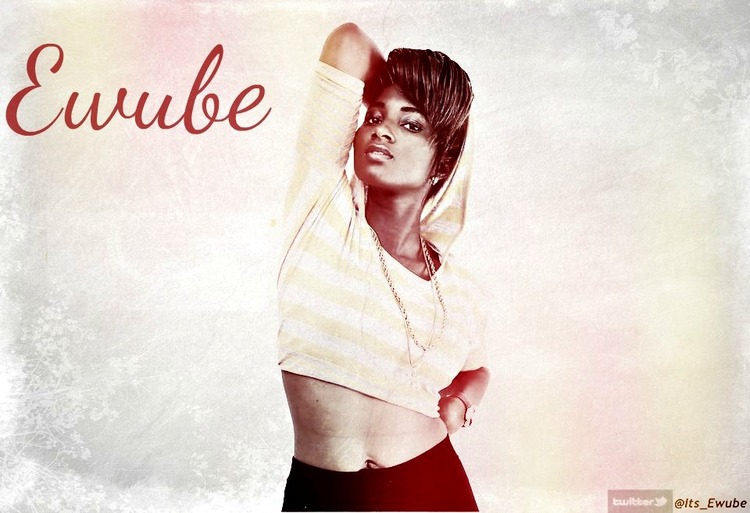 THJ : Hi Ewube… I would like to welcome you to the The Hotjem as our feature Artist for our Street @fricana series. To start off this interview, I would like the readers to get to know you a little bit better so can you please tell us what your full name is and where you come from?
Ewube: My name is Ndip Jennifer Ewube from Manyu Division – Ejagam Bayangi.
THJ: Can you tell us how did you get into music and why?
Ewube: Music has always been an outlet or say a means of expressing myself. I get to be myself when I listen to or make music. That's why I do music. It grants me satisfaction. While I was still in secondary school I featured in studios. Sometimes just to go experience it. But in all, Slim Beatz is one of the factors that made it possible because he knew me since I was about 11 years old and spotted my talent. So when I was grown and he had someone in mind to start producing under Best Music, it was me.

THJ: How would you describe your singing style?
Ewube: I like to call my style dynamic because at the end of the day, music is music and in the music world, we go throw eras of genres. No matter how focused a musician is, at the end it's your inspiration that leads and it may not always be the same.
THJ: The first time I knew about you was just a couple of weeks ago when I went on the Best Music Inc. website and was browsing through all the artists profiles. What drew my attention was that you were the only female artist among whole bunch of male artists! How does it feel to be the 'first lady' of Best Music Inc. among all these male artists and how has that prepared you for your future as a singer?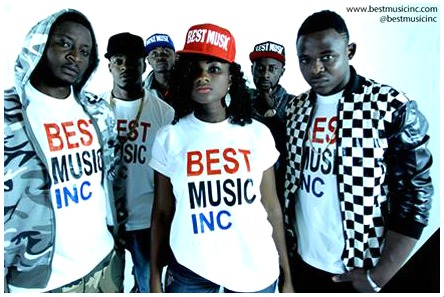 Ewube: Well, being first lady means you get spoiled a lot but it also comes with the pressure of not only standing out as the only lady but defending the title as a lady. I always want to be the best and match up to challenges. Well I will hardly look at just one side of a situation but positively related, it has given me a fighting spirit not to quit but to push it no matter what and it has also increased my drive to achieving perfection or just a part of it.
THJ: For your first single 'Party All Nyte', which was produced last year by Slim Beatz and which I  like very much as I enjoy the beats and sounds that go with this single,  I can see people dancing to it at clubs and parties. I'm curious to know how you came about with the title 'Party All Nyte'?
Ewube: Thank you very much for liking it. That's great motivation. The title 'Party All Nyte' was gotten spontaneously. I'd just written the hook to the song and while we were testing it with Slim, it just slipped in and there it was!
THJ: Wow – it's amazing how easily an ear catching title like Party All Nyte was easily created like that! Sometimes I think artists take days and even weeks to come up with the right title for a song but you got yours just out of the blue!  That is good to know! I have to admit that when I first heard Party All Nyte, for a second I thought I was listening to Rihanna. Have people told you that you sound a little bit like her?
Ewube: Yeaaaah always!! I get that a lot. No not just a lot I always get that when I sing generally. I guess I just have to get used to it.
THJ: I'm glad I'm not the only one who noticed that you sound like Rihanna! I think its a good compliment! Name one non-Cameroonian female artist and one non-Cameroonian male artists that has inspired your singing style?
Ewube: That would be Beyonce and Chris Brown

THJ: There are a lot of new up and coming female and male Cameroonian artists who have popped up over the last 2 years and have had hit songs such as Gasha, Daphne, Tokee Lala and even more experienced singers such as Ntjam Rosie who is well known in Europe to name a few. Which female Cameroonian or African artist has inspired you the most in the last year and why?
Ewube: In the last year, I've been most inspired by Cynthia Morgan. I love how different she sounds in every song and no matter how dynamic her style is, you know it's her. I love the way she dominates and commands the beat. She sounds convincing and passionate. There is a feeling I get when I listen to music. Her music is heavy with that.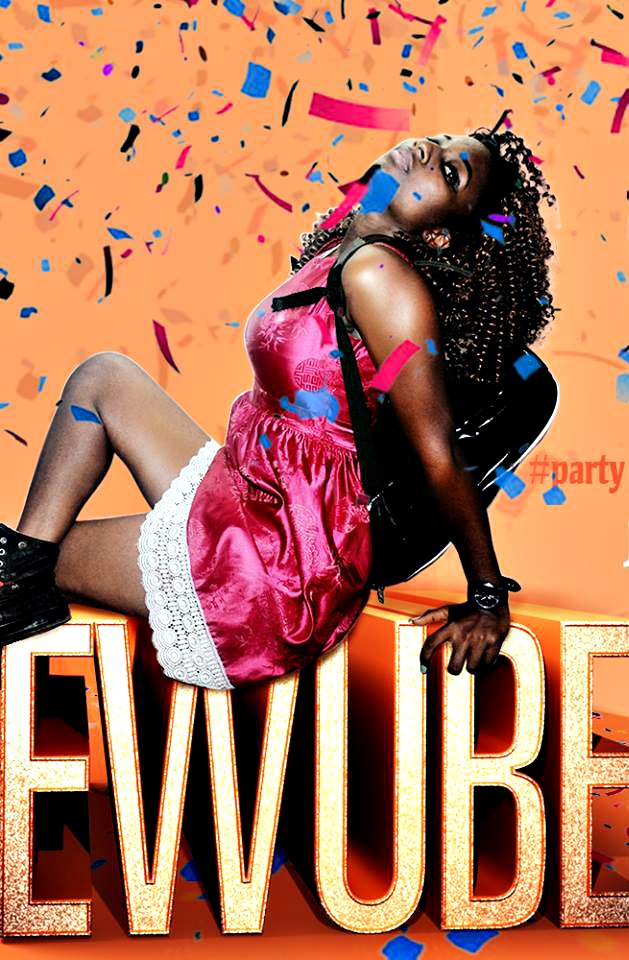 THJ: It's very interesting that you mentioned Cynthia Morgan and I can see why she inspires you as she is very diverse in her music style and vocals. For those of you who don't know who Cynthia Morgan is, she is a young Nigerian Rapper, Reggaetone and Afro Pop singer signed under North Side Entertainment and she sometimes reminds me of a mixture of Lil' Kim, Foxy Brown and the Jamaican singer Patra all put together especially in her I'm Taken video.
 THJ: I can see you doing a collaboration with a couple of artists. If you were to choose one Cameroonian Artist to do a collabo with, who would that be and why?
Ewube: There are so many talented artist in the industry that I wish to do a collabo with, but if I have to pick out of my Best Music family, I'll go for Jovi or Magasco and the reason is these guys are so creative.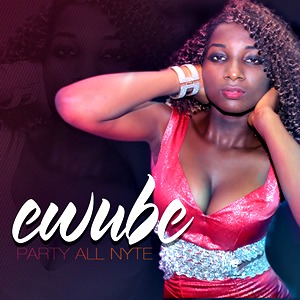 THJ: Let's focus now on girl talk, primarily fashion and beauty!
Being an up and coming female artist I'm pretty sure that you also think about your fashion style and image when you do your music videos or appear in public.  How would you describe your fashion style and has your type of music influenced the way you dress or not?
Ewube: I have a passion for fashion but I like it simple but classic. Of course my music has influenced the way I dress and many people get to decide what I wear including me.
THJ: Who determines what you would wear for a music video or for photo shoots?
Ewube: We collectively choose depending on what its needed for.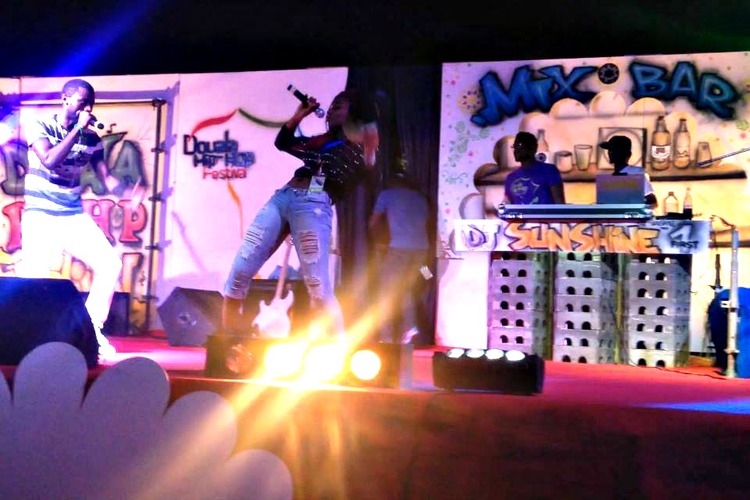 THJ: Since you work with a lot of guys, would you consider yourself a tomboy, a girly girl or a bit of both?
Ewube: I would say I am a bit of both because always finding myself around guys, they contaminate me sometimes with some of their attributes but I always remember I am a lady and act more like one. So if I were rating it in percentage of girlishness to being a tom boy, it will be 80/20.
THJ:  I was expecting more like 60/40! I guess you are very girlish after all! Which brings me to my to my next question… on any given day, what three beauty items would be in your handbag?
Ewube: Lipstick, powder and eye pencil.
THJ: What can we expect from Ewube in 2015?
Ewube: The year is kind of slow at the start but I won't slow down. That's why this year, you are going to hear a lot more from me and my style of music. Everyone has a strategy and I prefer the element of surprise.
THJ: This brings us to the very end of your interview.  I can't wait for the video for Party All Nyte to be out and to see what you have in store for your fans. . The Hotjem Crew would like to thank you for being our featured artist and the sky is the limit for Ewube so go get 'em!
Ewube: You are always welcome. Thank you too.
There you go everyone. I am looking forward to hearing more music from Ewube!  I hope you enjoyed this interview.There is no doubt that Cameroon has a lot of talent out there that needs to be discovered and The Hotjem crew will bring them out to you! xoxo…ME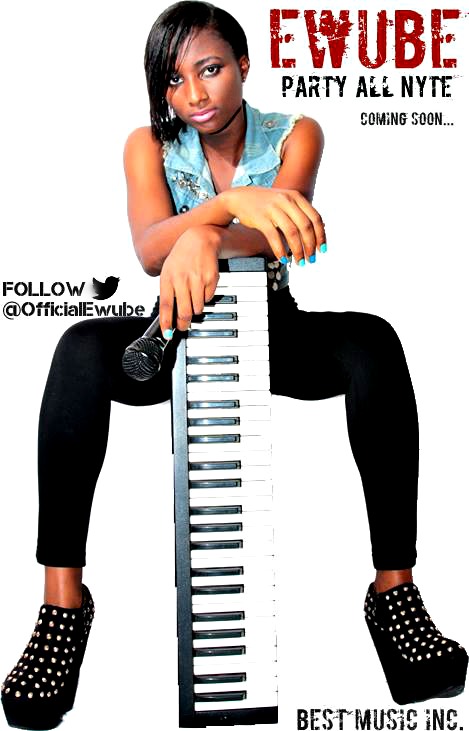 You can now listen to the entire Party All Nyte track here on SoundCloud
For more information on Ewube go to:
Ewube's Facebook fan page : Ewube Official
Ewube in Twitter: @Its_Ewube
Ewube's Official Website link : http://bestmusicinc.com/ewube.html

(c) copyright www.thehotjem.com

<!-comments-button-->