"I didnt intend to hurt anybody, I was making a stupid joke!"
Those were the words of Dr. Heather Wick, the white doctor who claimed she was joking when she posted on her Facebook page a couple of days ago the following comment "Do you think Trump will bring back slavery? I could use a maid."  Unfortunately for her, her comment was picked up and shared by thousands of people in a few hours! Read the FULL ARTICLE HERE.
She also went on to post an update to her LinkedIn page saying that her account was hacked as seen in the snapshots below. Hmmmmm… that's weird! So her account suddenly got hacked of all the times in the world! ?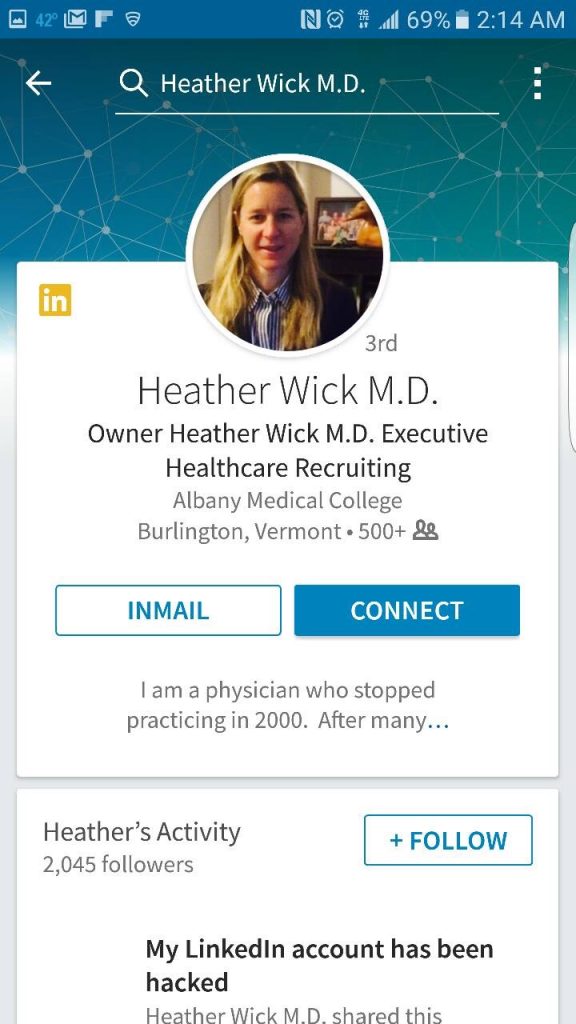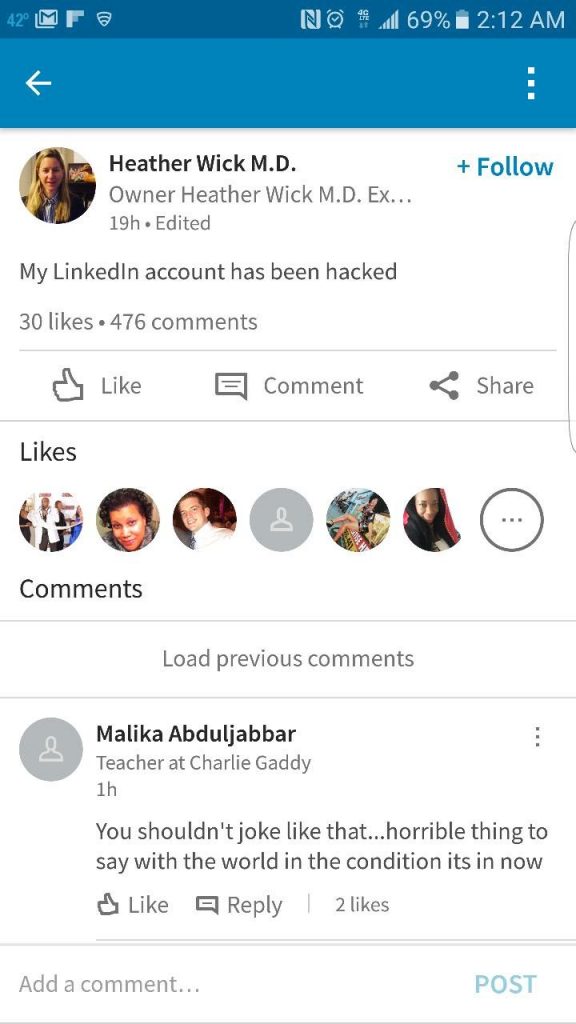 Ever since we posted on Heather Wicks comment, someone followed up with a phonecall to her and recorded their conversation on this whole incident! Watch the video on the next page to listen the full phone call conversation and then you tell us what you think!

Pages: 1 2

<!-comments-button-->