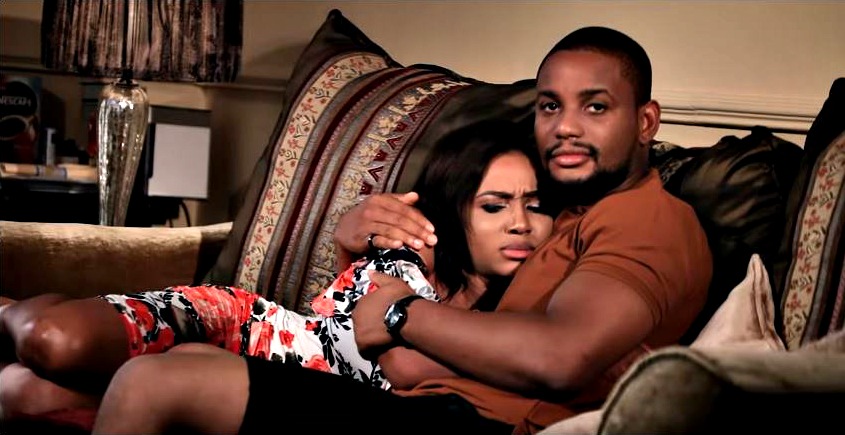 Hey THJ'ers! September is an exciting month! We are looking out for new movies to be released and all that good stuff. One of them is what we think is the most anticipated romance movie called A Man For The Weekend starring the beautiful and one of the most hardworking Cameroonian Actresses and former runway Model Syndy Emade and one of Nigeria's hottest Actor's Alexx Ekubo! We had previously shared the flyer as seen HERE.
Ever since some of the behind the scenes photos were leaked during the making of A Man for The Weekend, a lot of the Cameroonian and Nigerian community have not stopped talking about this movie! Now tell me… which woman would'nt want a man like Alexx Ekubo for the weekend? Jeezzzuuuz! OK LET ME STOP THINKING OUT LOUD LOL!
People are already buzzing that this movie will be the best Romance Cameroonian movie made in Cameroon and when you watch the Official Trailer for the movie (as seen at the end of thie post) you might have to agree that there is a lot of anticipation for its mega success. With that said… who will be at the star studded red carpet movie premiere for A Man For The Weekend scheduled to be in October? It is an event you dont want to miss! Click the Link Below for the complete Press Kit/Release for A Man for The Weekend.
---

Follow us:
Twitter: @thehotjem
Facebook: @thehotjem
Instagram: @thehotjem
---
<!-comments-button-->