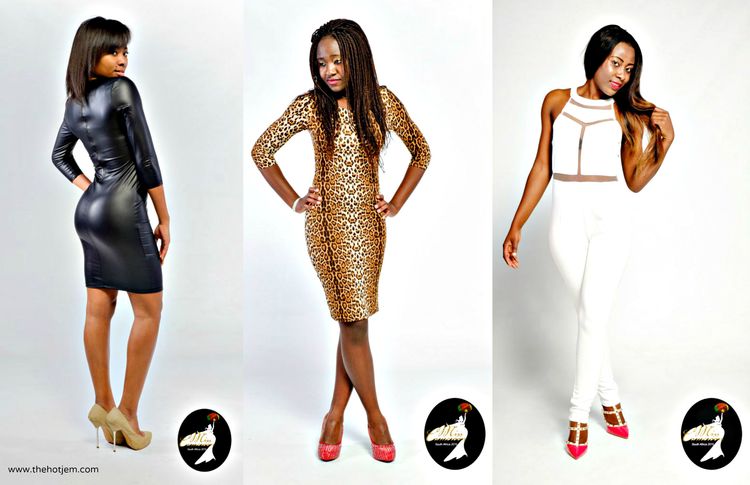 PICTURE: LEFT TO RIGHT: AMANDINE, SONIA  AND TESSA
PRESS RELEASE – MISS CAMEROON SOUTH AFRICA 2015
We are to proud to announce that the first ever Miss Cameroon South Africa will be held at the Market Theatre in Newtown, Johannesburg on Saturday the 8th of August 2015. The grand finale will be produced and directed by world-renowned show producer Jan Malan of Umzingeli Productions.
The pageant is inspired by the strength and potential embodied by the women of Cameroon. Mckevin Ayaba Dormithienne and Vanessa Mbenoun in association with COMICA (Miss Cameroon) have chosen to invest in the future of the continent's ambassadors by offering a platform to the vibrant Cameroonian women living in South Africa.
Miss Cameroon South Africa (MCASA) is a non-profit organization created with the aim of bringing together young Cameroonian women interested in serving their community, willing to promote the ideals of peace, prosperity and diversity within South Africa, in Cameroon and beyond. It is also about having young women from different social backgrounds involved in the process of initiating positive change through the use of the pageantry, to promote equality and unity.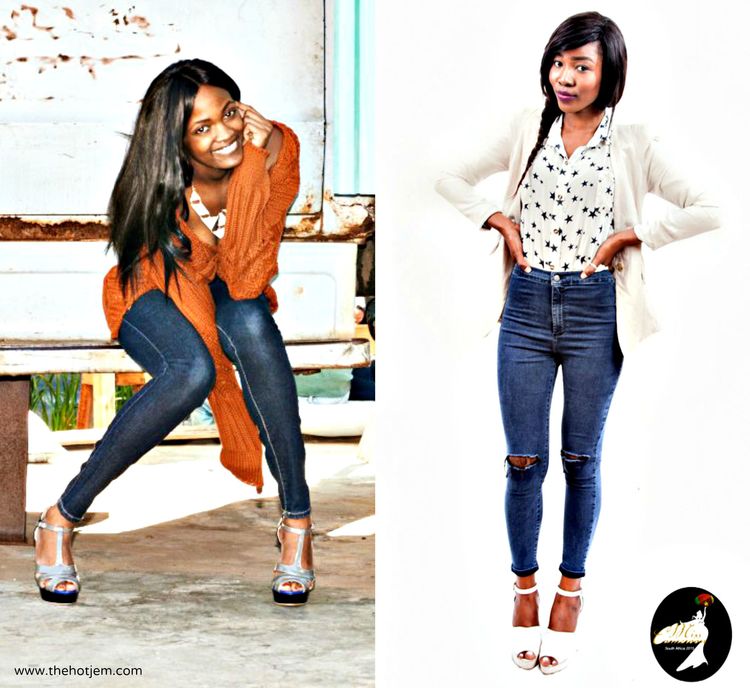 PICTURE: LEFT TO RIGHT: PATRICIA AND NEFERTITI
"Amongst our sponsors, we are proud to count Cameroonian businesses such as Dots Labs, Camblish International, Hauz of Lenze, Media Africa Plus, Z Tyres and LANSM events as well as Panafrican media such as Good Morning Africa (Africa Magic) , African Crest and Franco SA. Regarding our South African partners, Model Republic and Candi and Co which is the ethnic unit of salon chain Sorbet agreed to sponsor us." explains Vanessa Mbenoun, co-founder and marketing director of the MCASA brand.
The pageant will feature smart, beautiful and educated women who will be evaluated in five categories: native Cameroonian wear, swimsuit, talent, evening gown and interview, as they compete for the title of Miss Cameroon South Africa. MCASA is a production that not only entertains but also educates on heritage, diversity and tourism.
For more on sponsorship, ticket sales and other information on Miss Cameroon SA, please visit www.misscameroonsa.org and contact Mckevin@misscameroon.org or Vanessa@misscameroonsa.org
Media Related Queries: Songezo Gxalaba 078 389 1901 / songezo@songezogxalaba.co.za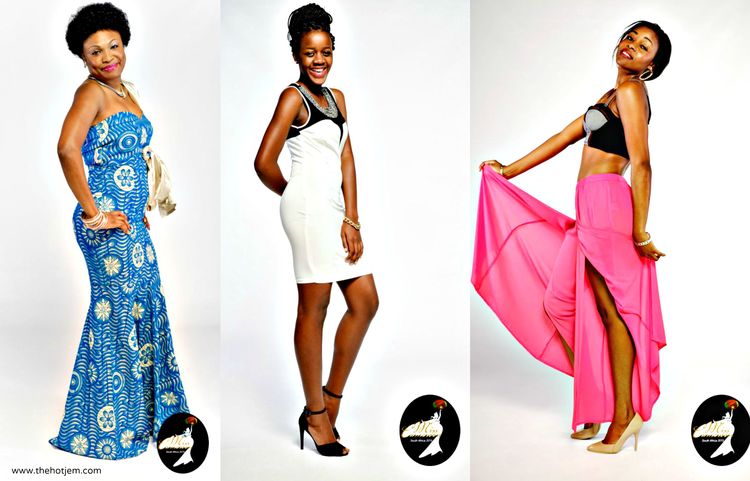 PICTURE: LEFT TO RIGHT: CLAUDIA, PAOLA AND VIRGINIA
COMMUNIQUE DE PRESSE- MISS CAMEROUN AFRIQUE DU SUD 2015
La toute première édition du concours de beauté Miss Cameroun Afrique du Sud aura lieu le 08 Aout 2015 au Market Theatre à Newtown, Johannesburg. Le comite Miss Cameroon South Africa (MCASA) est un partenariat entre le blog Camerounais Creative And Moving et la compagnie de promotion MAD productions.
« Notre but est de donner plus de visibilité à nos jeunes compatriotes résidant en Afrique du Sud et d'encourager l'émancipation de la femme Camerounaise et Africaine. Le projet est aussi une réponse aux attaques xénophobes et une tentative d'amortissement du choc culturel auxquels les communautés étrangères et locales sont quotidiennement soumises. Nous voulons à travers cet évènement nous ouvrir à nos hôtes, leur faire découvrir notre culture et les inviter à partager la leur. » Explique Vanessa Mbenoun, co-fondatrice de MCASA et blogueuse à creativeandmoving.com
Parmi ses sponsors, MCASA est fier de compter des compagnies camerounaises telles que Dots Labs, LANSM events, Z Tyres, Camblish, Hauz of Lenze, Media Africa plus, ainsi que des media panafricains tels que Good Morning Africa (Africa Magic), African Crest et Franco SA. Des marques sud africaines telles que Model Republic et la chaine de salon ethnique Candi & Co ont récemment rejoint la liste de leurs partenaires.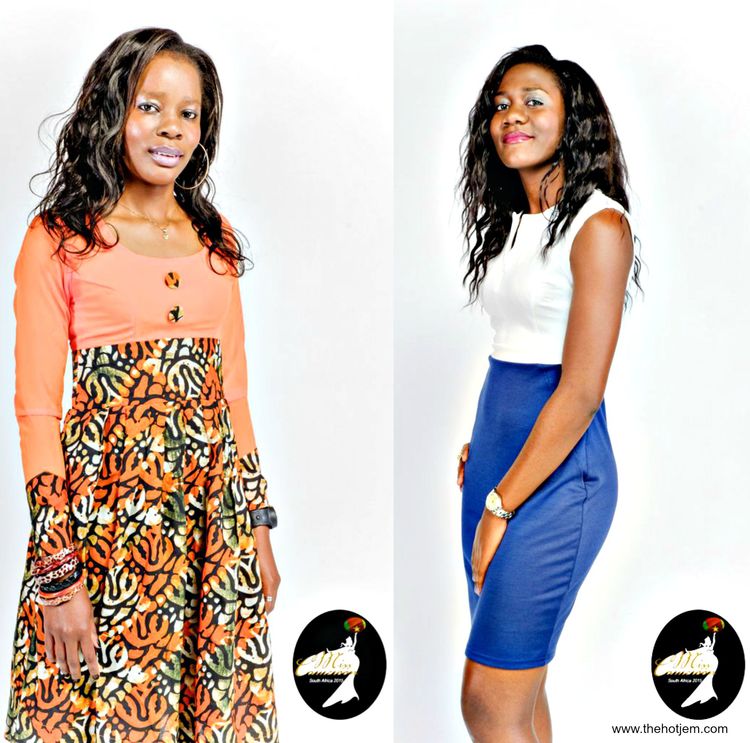 PICTURE: LEFT TO RIGHT: SIDOINE AND KOSSA
Depuis le 24/06, les tickets sont disponibles et les fans peuvent se rendre sur www.creativeandmoving.com/2015-contestants afin de découvrir les profiles et voter pour les candidates de leur choix. Les finalistes sont toutes camerounaises et résident permanemment en Afrique du Sud. La future Miss Cameroun RSA remportera des prix d'une valeur de plus de R20.000 et aura l'opportunité de représenter la communauté Camerounaise d'Afrique du Sud lors de l'édition 2016 de Miss Cameroun à Yaoundé.
Pour plus d'informations, bien vouloir visiter www.misscameroonsa.org et contacter Mckevin@misscameroon.org ou Vanessa@misscameroonsa.org
Presse et Relations Publiques : Songezo Gxalaba : 078 389 1901  / songezo@songezogxalaba.co.za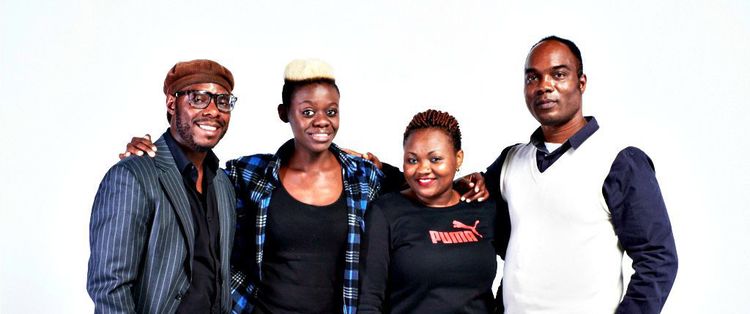 PICTURE: MEET THE FOUNDERS BEHIND THE MISS CAMEROON SOUTH AFRICA 2015 PAGEANT
I can't even image the amount of work, time and planning that was invested in making the first ever Miss Cameroon South Africa pageant come to life. I can't wait to see who will win this years first title ever. I know this is the most anticipated Miss Cameroon show ever so I will be frantically waiting to see who wins this! Who do you think will win? For more information about the contestants go to CONTESTANT INFORMATION. xoxo.
Find them on Facebook at: Miss Cameroon South Africa and on their Official Website: http://misscameroonsa.org/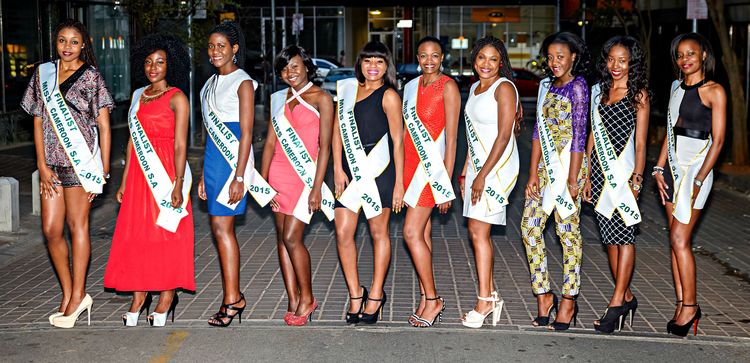 PICTURE: MEET ALL TEN CONTESTANTS COMPETING FOR THIS YEARS MISS CAMEROON SOUTH AFRICA 2015 TITLE
Don't forget to follow THE HOTJEM
on Facebook at: The HotJem, on Twitter: @theHOTJEM and on Instagram at: THEHOTJEM


(c) copyright www.thehotjem.com

<!-comments-button-->